It sure may not feel like it right now but summer is just around the corner. The city is only a few short months away from open-air concerts in Central Park, packed beaches on Brooklyn's shore and the familiar scent of hot dogs and beer wafting from major league baseball parks. New York City is a baseball town. With two major league teams, two minor league teams and a public baseball field in about every city neighborhood New York is perhaps the greatest baseball town in all of America (sorry Boston).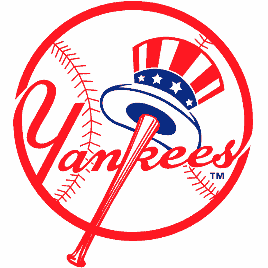 For outsiders, there is no experience more quintessentially American than spending a lazy weekend afternoon watching a baseball game. Prices are relatively inexpensive compared to some New York activities and easy to obtain for most professional contests. New York Habitat has accommodations all over New York City for those in town just for a weekend series or the player needing an accommodation for the whole season.
New York's two cathedrals of baseball are Shea Stadium (home of the Mets) in Flushing, Queens and Yankee Stadium in the heart of The Bronx. Both teams play 81 games in their home stadium from April to September (in to October if they make the playoffs), so if your in town from a week during the summer you'll be able to catch at least one of the teams in their home digs. Plus, both teams are in the process of building new stadiums so this is your last chance to catch a glimpse of Yankee Stadium which is considered a baseball relic or Shea Stadium, no ones favorite baseball palace but still full of memories.
On the minor league, or semi-professional, level there are two New York teams: The Staten Island Yankees and The Brooklyn Cyclones (Mets affiliate).While the fanfare may be more subdued at these ballparks the setting is more intimate and the hotdogs much, much cheaper. The great thing about American baseball, like European football, is its universality–just about all of New York's myriad parks have at least one baseball diamond open to public use. Summer weekends in New York Cities Parks' are overrun with children and grown men alike playing catch and organizing games.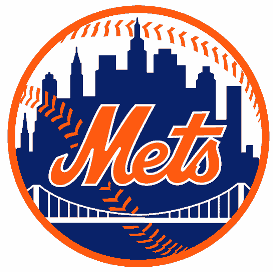 For the less adventurous there is always the neighborhood bar, where a pint of beer and baseball argument are never far.
Mets fans should consider Queens apartment rentals. For instance, you might want to stay in this 3-bedroom apartment in Jackson Heights, Queens (NY-11830), a stone's throw from Shea Stadium. On the other side, Yankee fans should consider Uptown accommodations. Guests staying in this 1 bedroom rental in Harlem (NY-16215) will only be a few subway stops from Yankee Statdium, the house that Ruth built. Wannabe Brooklynites can catch a Cyclone's game and play catch in Prospect Park Park while living in a Park Slope apartment, as for example this 2 bedroom rental in Park Slope (NY-14274), one of Brooklyn's coolest neighborhoods. For visitors wanting to hunker down on central Manhattan island there is this sleek 2-bedroom rental apartment in Midtown West-Chelsea (NY-12179), just blocks from Central Park.
What kind of baseball fan are you? Yankees, Mets, Red Sox? Let the debate begin below!