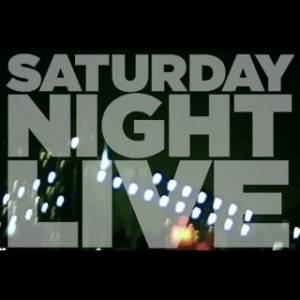 New York City knows a thing or two about late night comedy shows– just ask David Letterman, Jon Stewart or Lorne Michaels of Saturday Night Live. Conan O'Brien may be heading west to take over The Tonight Show, but New York is still the place to see tapings of your favorite late night shows.
On March 2nd Jimmy Fallon took over for Conan on Late Night. You can be one of the first to see the Saturday Night Live alum in his new gig behind the desk at 30 Rock, on the edge between Midtown West and Midtown East. The show's set is getting a makeover too – including a double-decker stage for the new house band, The Roots!  Tickets are usually booked a month in advance, but standby tickets are also available the morning of the taping. Make sure to arrive before 9 a.m. if you want to nab a seat.
If you prefer to see one of the "Kings of Late Night" instead of the newbie Fallon, head over to the Ed Sullivan Theater for the Late Show with David Letterman. The theater may be notoriously cold (kept at a chilly 60 degrees), but seeing Dave and the Top 10 countdown is a hot ticket. Your best bet is to request tickets online months in advance, but some lucky fans do get tickets the day of. Visit the Late Show ticket website for more information.
Standby tickets go fast so make sure to set your alarm clock! New York Habitat has dozens of conveniently located vacation rentals in Midtown West to help you get to the ticket counter early, including: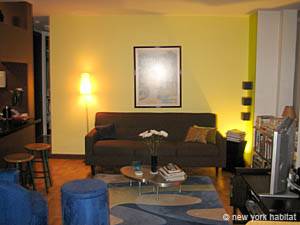 New York accommodation: 1-bedroom apartment rental in Midtown west (NY-11191) photo
This modern Alcove Studio Vacation Rental in Midtown West – Chelsea (NY -11440), located just blocks from Times Square and the Ed Sullivan Theater. The apartment is in a full-service building with a 24-hour doorman and gym. Enjoy great views of northern Manhattan from the bedroom.
This vibrant 1-Bedroom Vacation Rental in Midtown West – Chelsea (NY-11191), located on the 19th floor of a 44-story luxury high-rise building. The apartment features sweeping, 180-degree views of the Manhattan skyline.
Have you ever been an audience member at one of the late night shows? Share your experience with us!