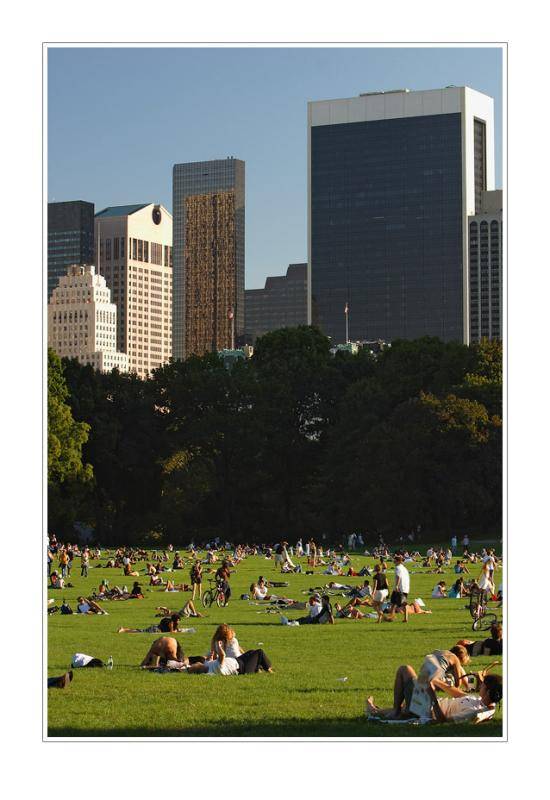 Spring is one of the most pleasant seasons in New York. In addition to being cooler then in the summer, the trees are in bloom and people are excited to be outside again after the cold New York winter. A highlight of the spring season for many New Yorkers is being able to enjoy their favorite parks again after the chilling New York winters.
If you come to New York in the spring there are several great park in New York which are not to be missed including:
Central Park, Manhattan: is New York City's most famous park and also the largest in Manhattan at 843 acres. The world-renowned landscape designer Frederick Law Olmstead designed the park in the 1800's. Central Park offers activities for everyone's enjoyment from pick-up games of baseball and soccer to walking paths to carriage rides though the park.
Prospect Park, Brooklyn: If you want to venture outside of Manhattan consider Prospect Park which is Brooklyn's equivalent of Central Park and was also designed by Frederick Law Olmstead. Prospect Park is well located in Brooklyn making it a great stop while visiting other Brooklyn landmarks. Short walks from the park are the Brooklyn Museum, Park Slope (for shopping and dining) and downtown Brooklyn. The park is easily reachable by the 2,3 trains to Grand Army Plaza as well as the B,Q,S trains to Prospect Park. Consider accommodations in Park Slope, apartments in Prospect Heights or even rentals in Bedford-Stuyvesant to fully enjoy Prospect Park.
Flushing Meadows – Corona Park, Queens: This park is the largest in Queens and was the site of the 1964 world's fare and is also home to Shea Stadium where the New York Mets play as well as the Author Ashe tennis center. The park can be reached via the 7 train to Shea Stadium and features boat rides on the park's lakes, the New York Hall of Science and the Queen's museum of art.
Riverside Park, Manhattan: Want to enjoy the best views of the Hudson River? Take a walk along Riverside Park and enjoy the boat traffic along the river as well as views of the classic pre-war architecture along Riverside Drive.
To enjoy the season more consider finding a New York apartment rental with a terrace, balcony or garden to enjoy your own private outdoors in New York.
Here are a few of our favorites New York City Apartments with gardens, terraces or outdoor space:
Do you have a favorite New York City Park? Share with us below.