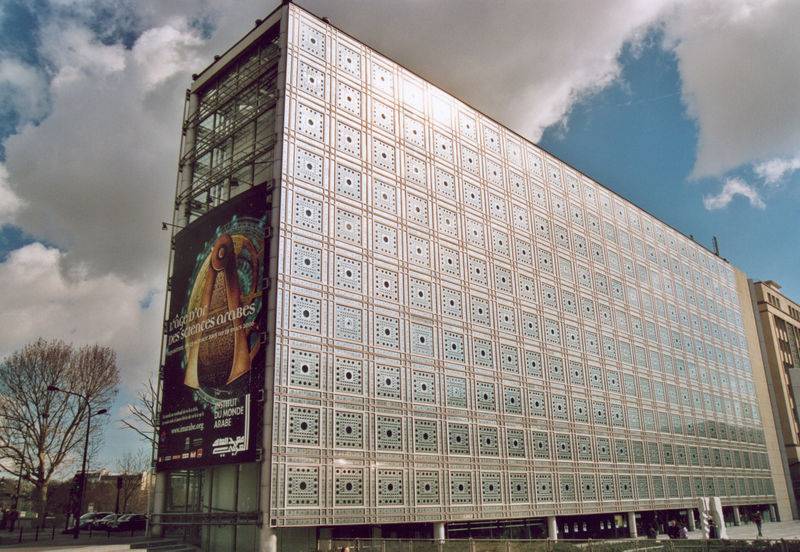 We've already commented on the substantial Arab influence including the Grand Mosque in Paris, but it is definitely worth revisiting. Surely religion is a big part of said influence, but those looking to dig a bit further can visit the Institute of the Arab World (l'Institute du Monde Arabe).
Located on the Seine's left bank in the lively 5th arrondissement, just next to the Jardin des Plantes, the cultural center is housed in a beautiful building. The facade of the center, designed in part by renowned architect Jean Nouvel, is an integral part of central Paris' architectural landscape. The center houses an excellent museum and is steps from all of the sights and sounds of the 5th arrondissement. Not surprisingly, New York Habitat has apartments of all shapes and sizes are situated in the chic 5th arrondissement.
The institute's museum holds a permanent collection with artifacts and artwork spanning across the Arab world. All year long the institute features wonderful exhibits highlighting the role of the Arab World in human history. Currently showing at the museum is a captivating exhibit titled From Delacroix to Renoir, l'Algerie des Peintres. The exhibition examines the artwork of French painters during the 19th century. Over 100 paintings (some 15 by Renoir) are displayed in the context of their time–a period when France was developing deep colonial roots in Algeria, and Africa as a whole for that matter. The exhibition captures a balance between marvelous artwork and interesting history to create a genuinely captivating presentation.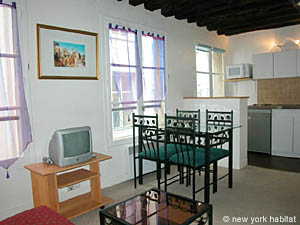 The 5th arrondissement is one of our favorite Paris quarters and New York Habitat has apartments within steps of the Institute of the Arab World.  Another available accommodation is this unique one-bedroom vacation rental in Luxembourg, St Michel – St Germain – Notre Dame(PA-2894). This flat features a private garden, almost unheard of in the French capital. For some more space and heaps of old-world charm take a gander at this two-bedroom apartment rental in Luxembourg, St Michel – St Germain – Notre Dame(PA-3230).
If you have been to l'Institute du Monde Arabe comment below on your visit.