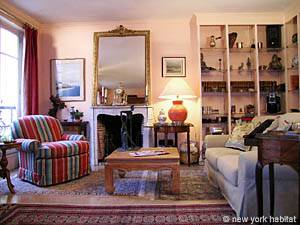 Paris Accommodation: 2 bedroom rental in Port Royal (PA-3126)
Nowadays, religion is not exactly a main concern for most Parisian–what with all the fashion, food and politics to think about. Despite the decidedly secular mood in today's French capital, the place is steeped in religious tradition. It's hard to walk more than a block in Paris without crossing a street, hospital, or Frenchmen for that matter, named after a Christian Saint. But France's twentieth-century melting pot is not all crosses and gothic architechture. Muslims have long called Paris home and as New York Habitat discovered, they too have a long tradition in the City of Light. Were not telling anyone to skip the visit to Notre Dame, but the Grand Mosque of Paris is one of the most beautiful buildings of its kind in the West.
Located in the 5th arrondissement, la Grande Mosquée de Paris was  built way back in 1926 and, like the city's famed Christian cathedrals, is a Paris must see. Constructed in traditional North African design, the mosque is a stunning piece of foreign architecture planted among rows of typical French buildings. It serves as a reminder of both the French colonial past and France's substantial Muslim community.
Contained within the enormous structure is the Café de la Mosquée, a charming space where Parisians relax with a delicious mint tea among sprouting fig trees, a fountain, and billowing hookah smoke. The café attracts mature, laid-back crowds and contains a certain authenticity rarely found in run-of-the-mill hookah joints.
New York Habitat has many accommodation options in the 5th arrondissement, just a short walking distance from this attraction, its café and the rest of the Left Bank.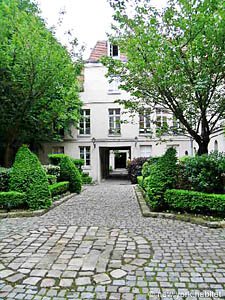 Gardens of Paris
The French may have distanced themselves personally from a less secular past, but there might not be another city in the world that can match Paris' tradition of diverse religious architecture.
Related apartment rental posts from New York Habitat: