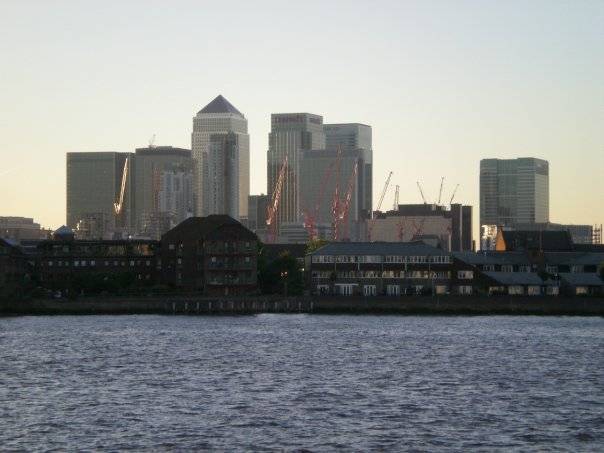 Canary Wharf towers in London, England
At first glance, Canary Wharf may not be what most people associate with London. With the towering, glassy skyscrapers, indoor shopping malls and outdoor seating for the after-work dinner set, this part of the city looks and feels "new"—centuries removed from the usual images of Olde English abbeys and ancestral palaces. Well, New York Habitat would like to welcome you to 21st century London—and to our modern, conveniently equipped vacation rentals in contemporary Tower Hamlets, Canary Wharf.
The glittering skyline of this seemingly unbroken-in section of London, however, belies the Docklands' long history as an important center for trade and shipping, particularly during the period of the British Empire. Its maritime role is hinted at in the names of local streets (Fisherman's Way and East India Dock Road among them) and pubs still steeped in long-ago lore.
To experience an abridged version of British history for yourself, take the futuristic Docklands Light Railway from the architecturally forward-looking Canary Wharf region a few stops south to the grassy heaths of Mudchute City Farms (on the Isle of Dogs). Two stops later, you'll see the naval splendor of the Cutty Sark and soak in the maritime atmosphere of Greenwich and the prime meridian.
Venture a few stops northwest of Canary Wharf for the former docking community of Shadwell and its traditional pie and mash shops; Limehouse, an historic neighborhood with a legacy of factory workers and Chinese immigrants (plus The House They Left Behind, Joseph Conrad's old local); Westferry, which has the Hawksmoor church of St. Anne's and its sister, St. George, whose clock comes from the same workshop as Big Ben's; and Wapping, where the incredible, can't-be-overstated Wapping Project, housed in a former hydraulic power station, exhibits art that vies with the must-be-seen interior.
Sadly, the Docklands are often overlooked by many tourists, which means they're missing out on a huge part of the city's history—and all that Canary Wharf and the surrounding areas have to offer today. Save the sixteen pounds for a double-decker bus tour of the usual sights and take the Docklands Light Railway instead. Even without getting out, you'll get a great view of London's layers from past to current cutting edge, all for the price of a Zone 2 ticket.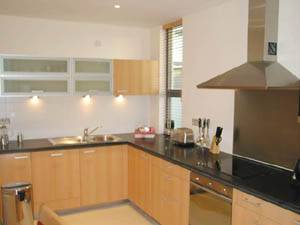 London accommodation 2-bedroom Canary Wharf (LN-379)
If this is your first time in London, Canary Wharf is the perfect spot to stay, uniquely located on the east side, yet only three Tube stops from London Bridge. If you've been to London before, this will feel like a fantastic new alternative
—though it's less than 15 minutes from familiar central London on the Underground. In either case, New York Habitat has unbeatable
apartment rentals in Canary Wharf
near the water…and what could be better in the summertime?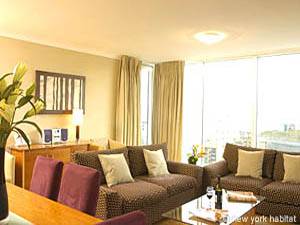 London Apartment 2 Bedroom Rental in Canary Wharf (LN-627)
From the area's prominent past to its present fine dining with waterside views, the Docklands are a sure choice for a summer stay. Let New York Habitat set you up in Canary Wharf—and see a side of London that few know to look for.
If you've ever been to this part of east London, share your comments and experiences with us below.