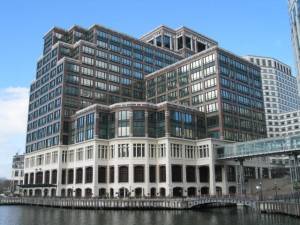 Photo of Canary Wharf
Built on what used to be a docking area, Canary Wharf is today, one of the largest shopping and office developments in London. Canary Wharf is home to 3 of the tallest buildings in the UK and over 100,000 people come to work there everyday.
-New York Habitat has plenty of accommodations in Canary Wharf. For example, consider staying in this studio accommodation in Tower Hamlets-Canary Wharf (LN-376) and be only a six minute walk from all of the shopping that happens at Canary Wharf.