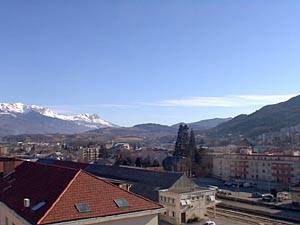 Gap South of France alps
We here at New York Habitat have previously told you about some of the great UNESCO World Heritage Sites in the South of France and now we have two more to add to the list.  Earlier this month, UNESCO named about two dozen new entries to their list, including
the Fortifications of Vauban, a group of twelve fortified sites along France's borders, two of which are located
near some great New York Habitat
accommodations in the South of France
.
Vauban was a famed engineer and architect who worked for Louis XIV, known for both building and improving fortresses and other fortifications on France's border, as well as developing new way of attacking such buildings.  In total, he worked on over 300 different sites in France, but only 12 have made it onto UNESCO's list.  The two in the South of France are located in the Alps, along the border between France and Italy. Luckily for you, the Alps offers lots of attractions for the whole family.The larger fortification site can be found in Briançon (also the highest city in Europe!) and includes city walls and numerous smaller forts within them, all available for exploration by the public.  The second site is in Mont-Dauphin, about thirty minutes south of Briançon.  This site has recently undergone restoration and there has been limited residential expansion in the region so the area within the city walls closely resembles life in the seventeenth century.
New York Habitat has some great offerings near these newly-minted historic landmarks. You can stay right in Briançon in this two bedroom ski chalet (PR-10) located in the famed Serre Chevalier ski resort.  This rustic cabin, with wood paneling and beamed ceilings, is a great place to stay in summer or winter (and ski season is just a few months away!).  The well-equipped kitchen and bath offer everything one could want.  Enjoy your morning coffee and some spectacular views of the Alps from the large deck.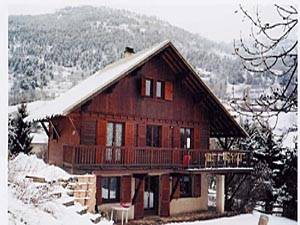 Ski Chalet South of France accommodation (pr-10)
If you'd prefer to stay in the larger city, the major town of Gap is not far from either Briançon or Mont-Dauphin.
Whether you're looking for new places to explore in the South of France, or are interested in historical tourism, a trip to see Vauban's seventeenth century fortifications (with some great vacation rentals in the French Alps) is well worth it.
Read about other UNESCO World Heritage sites featured on our blog: Roam among the Ancient Romans in the South of France!
What do you think about UNESCO's decision add Vauban's architecture to their World Heritage list?  What landmarks in the South of France would you like to see added to the list?  Please share your opinions with us in our comments section.