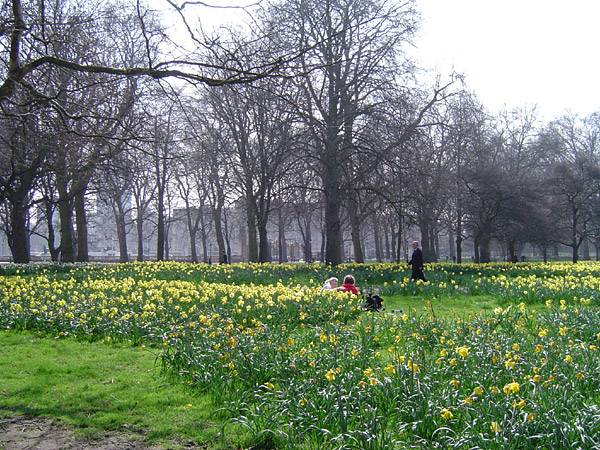 Green Park London, England
New York Habitat's number three spot for refuge from the rain is
Dover Street Market near Green Park
. Street markets are an essential aspect of life in
London
and can be found throughout the city, hawking everything from fresh produce to vintage clothes and cheap, trendy knock-offs. Dover Street Market in
Mayfair
is not like that at all. For one thing, it brings the street market idea indoors. It's also r
un by a leading designer for fashion house Comme des Garçons, which means that the wares are couture, edgy and mostly exclusive to this shop
. About a dozen Comme des Garçons lines are carried here, as well as other high-end, world-class collections from the likes of Azzedine Alaïa and Veronique Branquinho. There are also small outposts of local London brands and designers, and a smattering of some choice vintage pieces flown in from L.A. In short, it has everything you could want under one roof—much like 
vacation rentals in London
within the Green Park area!
Even if you're the type of traveller who would rather brave a rainstorm and continue sightseeing than be stuck inside shopping, the Dover Street Market has something for you. The recently opened six-story space boasts an avant-garde interior and must-be-seen design elements, including paint splattered concrete floors, corrugated iron-enclosed checkouts, t-shirts sold in vending machines, random animal skeletons and taxidermy pieces that look like they're on loan from the Natural History Museum, port-a-john fitting rooms and theatrical displays (which extend to the workers, who are decked out like living mannequins). The décor exemplifies London's love of playful, urban design alongside the more serious, sophisticated sense of refinement shown through the clothing. In fact, it's possible not to think of the Dover Street Market as a retail shop at all but as a gallery space filled with beautiful objects up for sale, some one-of-a-kind and many at art piece prices.
Best of all on a rainy day, the top floor houses a small branch of one of Paris' most popular eateries, the Rose Bakery. So after some mouth-watering browsing, you can sit down to some serious French pastry and café au lait.
Of course, the entire Green Park area in Mayfair, London, is spectacular to see, especially when the sun comes out once more. Home to Buckingham Palace and the Royal Mews, adjacent to The Mall leading to St. James's Park and Palace, the Institute for Contemporary Arts, Downing Street and the Cabinet Rooms, and a short walk to Westminster Abbey, the Houses of Parliament and Big Ben, Mayfair makes up the heart of the city. There is simply no better place to stay—and has some amazing accommodations in Mayfair, including: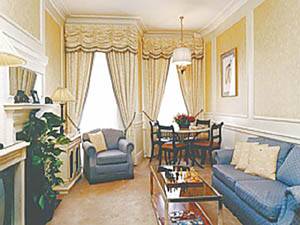 London Accommodation: 1-bedroom in Mayfair Westminster (LN-298)
•    An elegant
1-bedroom Vacation Rental in Mayfair, Westminster (LN-298)
on the third floor of a period building with elevator and part-time porter. This rental accommodation is located on Curzon Street, the center of Mayfair, chock full of shops, cafés and cinemas.
•    A tasteful and stunning 3-bedroom Accommodation in Mayfair, Westminster (LN-300) on the third floor of a period building with elevator access directly into the apartment. As one client testimonial states, "It was a great apartment for a family of six: comfortable, warm, smartly furnished."
As you can see, the Dover Street Market is just one of many spectacular places to experience during your stay in Mayfair, London. This Green Park shop is sure to keep away any rainy day blues.
Please leave us any comments you have about the Dover Street Market or any of your other favorite London street markets—and don't miss our next article on the number two place to wait for a change in the weather. Rain or shine,  is sure to have you covered!