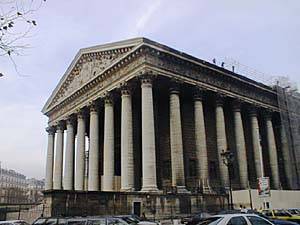 Opera Paris, France
Face it, summer is over. While saying goodbye to long days and open-toe shoes is never easy, autumn in Paris ushers in beautiful weather and a return to everyday life for most Parisians.
Visiting Paris during the fall season is a great pleasure for the savvy tourists that decide to jaunt to Europe just after the hordes of summer guests have skipped town.
Each year,
in celebration
of the start of the new work and school year (
le rentrée
as the French call it), Paris hosts the
Festival d'Ile de France
. Plenty of New York Habitat
accommodations are available in Paris
this fall, as they are each and every fall.
And for all of you readers flipping through the French dictionary, Ile in French normally means island; in this case Ile de France refers to the city of Paris and all of its outlying suburbs. Beginning on September 5th and running over a month, the multi-venue festival has become a favorite of Parisians and culturally savvy tourists. For this year's edition the festival will take place at some 30 or so picturesque sites, from well-known public theatre houses to off-the-beaten-path churches and museums. The festival tackles a diverse offering including world and classical music, jazz and contemporary talks (in French, bien sure) and workshops.
Culture hounds in Paris for the festival should take a look at the New York Habitat apartments in Paris highlighted below: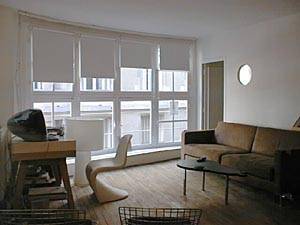 Paris Accommodation: 2-bedroom apartment in Madeleine Opera Le Louvre (PA-809)
– This 2-bedroom rental apartment in Passy (PA-1768) offers bright rooms with big windows and the view of the Eiffel Tower from the Living Room!
-This 2-bedroom rental accommodation in Madeleine, Opera-Le Louvre (PA-809) sports brightly-painted walls and a funky, modern touch in a classic Paris flat.
-This 1-bedroom apartment rental in St Germain des Pres (PA-3305) features a lovely courtyard and an attractive price.
Ever been to Paris in the fall? If so, what do you like most about it; the seasonal food, cool weather or the Ile de France festival?