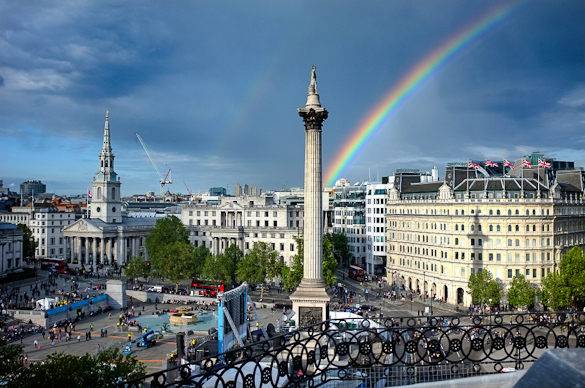 Trafalgar Square on a rainy day in London
How many times have you found that the weather puts paid to the best laid plans? When you are looking forward to spending a day in the park, strolling through the busy streets, taking lunch outside?  There is one thing we can never be 100% sure of and that is the weather.
England's capital city, London is not renowned for its fair weather.  Days of glorious sunshine may be, and often are, followed by periods of unsettled weather.  It is recommended to make a plan B for this eventuality.  So what are some great ideas for getting you out of your apartment when the weather is not being kind?
We've gathered a bunch of indoor activities throughout the city to make sure you still can still enjoy London to the fullest, rain or shine!
London's Free Museums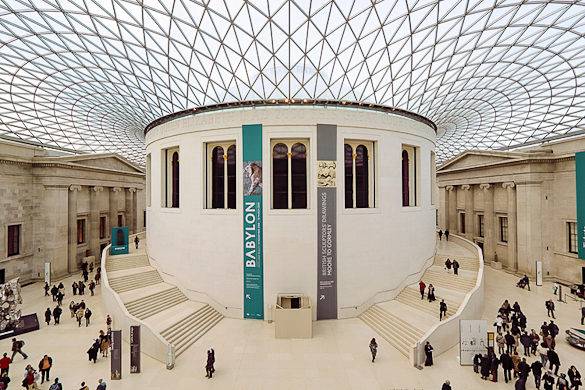 The Queen Elizabeth II Great Court in London's British Museum
One of the major factors that make London such an attractive city for tourists is that almost all of the museums in the city are completely free! When it's nice and sunny out you might not want to spend an entire morning or afternoon in a museum, but a rainy day gives you a great excuse to fully explore some of the best museums in the world!
The one museum you absolutely cannot miss when visiting London is the British Museum. Housing one of the largest permanent collections in the world, the museum features works from many different time periods and cultures. The Egyptian antiquities collection is particularly famous, and includes the Rosetta Stone. Other departments include the Department of Ancient Greece and Rome, the Department of the Middle East, the Department of Prehistory and Europe, the Department of Asia and the Department of Africa, Oceania and the Americas. Take our word for it that you'll need more than a day to admire everything the museum has to offer. It's best to focus on one or two departments that interest the most so you'll have the time to really explore the collections. Also don't forget to check out the impressive glass Queen Elizabeth II Great Court and the British Museum Reading Room.
If modern art is more to your liking, the Tate Modern will definitely keep you entertained on a rainy day. The Tate Modern is a modern art gallery that features both a permanent collection and temporary exhibitions. The galleries of the museum are housed in a former power station, which itself has an interesting design.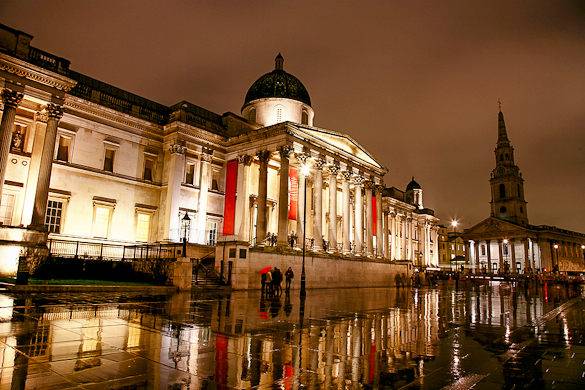 The National Gallery and Trafalgar Square on a rainy day in London
The National Gallery is another museum well worth a visit. Located on bustling Trafalgar Square, the Gallery is an oasis of calm in the city center of London. The collection of the National Gallery features paintings from the 13th Century up until 1900. Almost all the major traditions of Western European painting are represented at the Gallery, which contains famous works such as Da Vinci's The Virgin on the Rocks, Raphael's Madonna of the Pinks and Van Gogh's Sunflowers.
There are also many places where to bring your children on a rainy day in London! Indeed, London offers many options for families traveling with kids, and some of the best museums include the Natural History Museum and the Science Museum. The Natural History Museum will keep kids entertained and will offer them the opportunity to meet life-sized whales, a roaring T-Rex or giant crocodiles. The Science Museum is also very family-friendly with its themed galleries and activities for kids as little as five years old.
London Attractions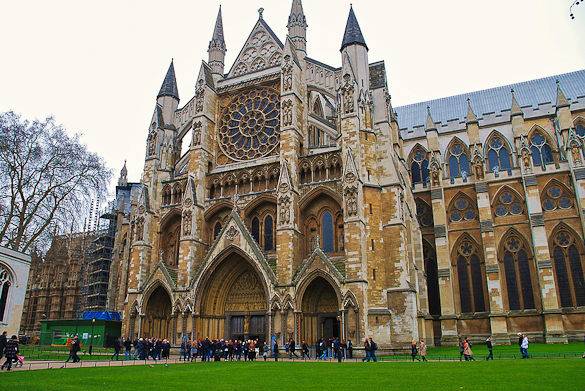 A cloudy sky over Westminster Abbey in London
If you're not in the mood for a museum, there're still plenty other landmarks and attractions in London to see that are perfect for a rainy day. For lovers of architecture or history buffs, a visit to
Westminster Abbey
[insert link here] or
St Paul's Cathedral
is a great option to consider. Both churches have great historical importance, not to mention that they're both beautiful buildings. In fact, the interior of these churches may be even more splendid and interesting than their well-known exterior. Explore the site of Prince William and Kate's wedding at Westminster Abbey, or the seat of the Bishop of London at St Paul's Cathedral.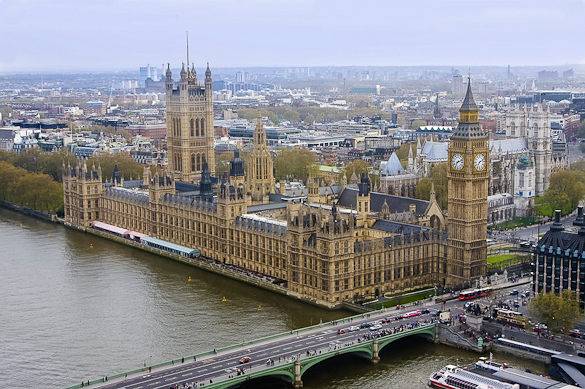 The Houses of Parliament on a rainy day seen from the London Eye
For thrill seekers London also has plenty of indoor attractions to offer. The
London Eye
is great in that its glass capsules almost give you the illusion that you're outside. The amazing view of London from the Ferris wheel is also quite spectacular on a rainy day, as you can see for miles.
A new London landmark that boasts an even more impressive view is The Shard: London's newest skyscraper and Europe's tallest. The Shard's brand-new observation deck is called The View From the Shard, and will be open to visitors starting February 2013, with tickets already available.
If heights aren't really your thing, there's a famous attraction in London that actually runs beneath the city streets: the London Dungeon. This tourist attraction certainly isn't for the faint of heart, as it depicts many gruesome historical events from London's history in a rather gory yet comedic manner. Among other things, the London Dungeon features a labyrinth, a reenactment of the Great Fire, a torture chamber and a boat ride to hell.

London's Pubs and West End Musicals
When evening falls and it's still raining, you can always take shelter in one of London's countless pubs. Have a pint with the locals and give the traditional pub grub a try. Many pubs in London serve the traditional dish fish & chips. Check out our top 5 fish & chips spots for the best locations in London.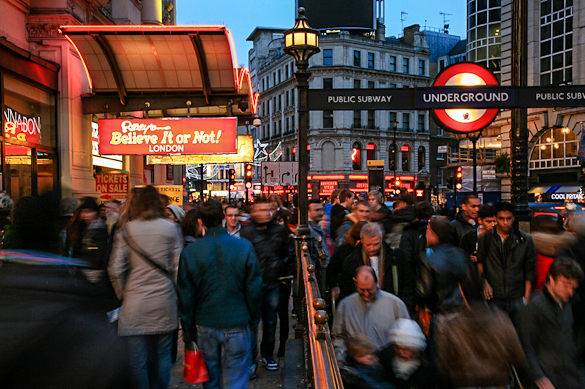 London's West End on a cloudy day
Another great way to spend the evening in London is by going to one of the famous
West End musicals
. You can often still get discounted tickets in the afternoon for an evening performance at the TKTS Shop in Leicester Square.
However, if you've been walking around in rainy London all day long, there's often nothing nicer than to head home to your cozy apartment and snuggle up on the couch with a nice hot cup of cocoa. Most of our London vacation rental apartments come with great amenities such as a well-equipped kitchen to cook in, a warm living room where you can watch TV and a bathroom with a tub where you can have a nice hot bath after a rainy day. There's also nothing wrong with staying in for a day and simply enjoying your holiday in a home away from home. After all, there's always time to explore London the next day!
What London attraction would you most like to visit?