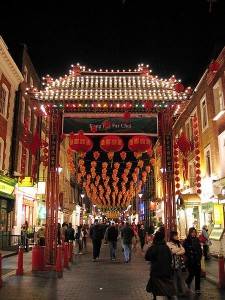 Chinatown in London. Photo by Michael Reeve
It's
New Year's Day
2009 in
London
. Just when you thought you were done ringing in a brand-new year, the city of London has one more gigantic celebration to offer. Boasting a sizable Chinese population,
London features extravagant Chinese New Year festivities that are some of the most glamorous events in the world.
Renting a
London apartment
will allow you to experience the Chinese New Year festivities like a local.
The city traditionally holds the celebration on the first Sunday after the Chinese New Year, which falls on a different day each year. In 2009, the holiday falls on Monday, 26 January, so the festival will be held on Sunday, 1 February.
Naturally, the Chinese New Year celebrations in London are concentrated around Chinatown and are also near the Westminster and SoHo areas. Visitors from all over the world come for the authentic cuisine found among the Chinese restaurants, bakeries and supermarkets. And don't forget about the tons of souvenir shops. You will find plenty of priceless ethnic trinkets for your family and friends back home.
The festivities begin at 11 a.m. with the Grand Parade from Charing Cross Road to Trafalgar Square. For six fun-filled hours, the main stage in Trafalgar Square features international artists from Shanghai and other Chinese provinces, in addition to talented lion and dragon dancers! In Leicester Square, from 2 to 6 p.m., the London skies light up with fireworks every hour as the celebrations move from Trafalgar Square to Chinatown.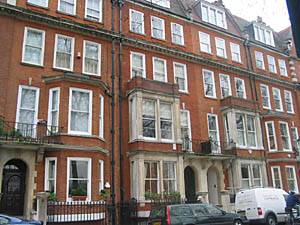 London, United Kingdom
Experience the most magnificent event in London that brings together the best of western and eastern culture. Don't miss your chance to be close to the action by staying in a vacation rental in Soho or a flat rental in Westminster:
•    A cozy 1-bedroom accommodation in Westminster (LN-429) right near the Charing Cross Tube station. It is the perfect little place to drop your bags off and wander off into the Chinese New Year celebrations happening just a few minutes away!
•    A spacious and luxuriously furnished 1-bedroom vacation rental in Kensington, Chelsea (LN-965) located within walking distance of Hyde Park.  Highlights of this impeccably designed apartment include a fireplace and two marble bathrooms. This apartment also features a patio garden which is accessible through French doors.
Where do you like to be for the Chinese New Year festivities in London: Trafalgar Square, Leicester Square or Chinatown? Comment below!