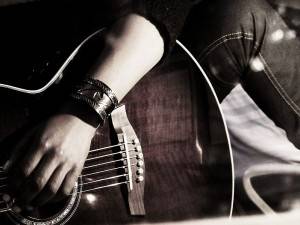 For jazz lovers, it doesn't get much better than a smoky bebop club on Paris' Left Bank. But from March 6 – April 10, the city's northeastern suburb of Seine-Saint-Denis is where you can catch the best live performances. The annual Banlieues Bleues Festival hosts over 40 different bands and showcases an eclectic mix of jazz, blues, reggae and hip hop.
The festival opens with Brooklyn jazz pianist Jason Moran and continues to rock for twenty-six nights, with the help of New Orleans' own Terence Blanchard, Charmaine Neville and the Wild Magnolias. In fact, over 12 musicians from "the birthplace of jazz" are honored at this year's New Orleans-themed festival.  For the full line-up, check out the official Banlieues Blues site.
The suburb of Seine-Saint-Denis is located just north of Paris' 18th arrondisement, home to the bohemian neighborhood of Montmartre. If you're looking to stay close to the festival action, but still in Paris proper, New York Habitat has the perfect 18th arrondissement apartment for you. Check out:
This impeccable Studio Vacation Rental in Montmartre – Sacre Coeur – Paris (PA-3863), located just steps from Place des Abesses, one of Paris' most picturesque squares. The studio faces the monumental Sacre Coeur Basilica and is perfect for jazz fans looking to immerse themselves in the bohemian scene.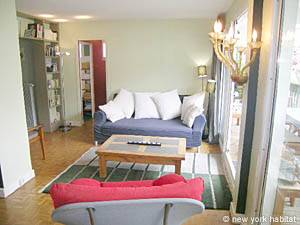 Paris Accommodation: 2-bedroom rental in Montmarte- Sacre Coeur (PA-2001)
This chic and spacious 2-Bedroom Vacation Rental in Montmartre – Sacre Coeur (PA-2001), also located near Sacre Coeur and Place des Abesses. The apartment's two bedrooms both feature French doors that open onto a private terrace.
Get ready to listen to jazz, blues, and world music 'til your hearts content at the Banlieues Bleues Festival!
Have you ever been to the Banlieues Bleues Festival? Do you have a favorite jazz joint in Paris that's worth checking out while in town for the festival? Share your recommendations with us!