New York Habitat has been counting down the top three  Springtime activities in New York City and while it was difficult narrowing down the selection, we're pleased to announce our # 2 pick: Walking across the Brooklyn Bridge. The bridge walk not only allows for magnificent views of the Manhattan skyline, but also of the East River, South Street Seaport and even the Statue of Liberty. The best part? It's free.The bridge spans just over a mile, connecting the island of Manhattan to the borough of Brooklyn, and takes about a half hour to cross moving at a leisurely pace – although you'll probably find yourself stopping for many photo ops along the way. The bridge's elevated pedestrian pathway is set well above traffic and is open to both walkers and cyclists.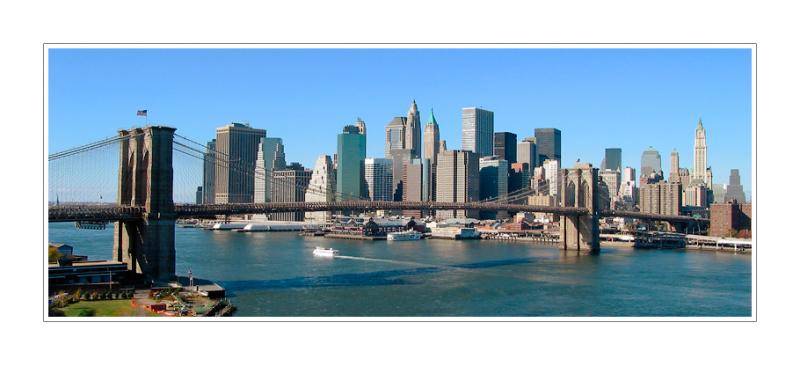 Brooklyn Bridge: New York
The iconic Brooklyn Bridge is one of the oldest suspension bridges in the United States and was considered an engineering marvel when it opened in 1883.
You can begin your walk on either the Manhattan or Brooklyn side and views from both directions are outstanding.
The Manhattan entrance is located on Centre Street, just across the street from City Hall Park at Park Row. The Brooklyn entrance can be accessed from a staircase at Prospect Street and Cadman Plaza East or a ramp at Johnson and Adams Streets, adjacent to the Brooklyn Federal Court Building.
New York Habitat has tons of gorgeous apartments located in DUMBO as well as accommodations in the Financial District near the Brooklyn Bridge, so you can enjoy the bridge walk any time of day and perhaps more than once. Check out:
This stunning 3-Bedroom Loft rental (NY-5278) in Tribeca – Financial District – Battery Park. The apartment is just blocks away from the Brooklyn Bridge entrance and comes equipped with a private elevator, laundry facilities, hard wood floors, high ceilings and a gourmet kitchen.
This bright and spacious Loft accommodation (NY-10918) in Tribeca, located in a national historic landmark cast iron building.
Spring is here! Pack your walking shoes and gear up for a trek across one of New York's most famous landmarks. And don't forget your camera – the views are truly remarkable.
Have you ever walked across the Brooklyn Bridge? Share your comments with us.
Check out the top Springtime activities:
New York's #1 Springtime Activity: Outdoor Dining.
New York's #3 Springtime Activity: seeing the Cherry Blossoms .
Pictures From Francois Roux Photography