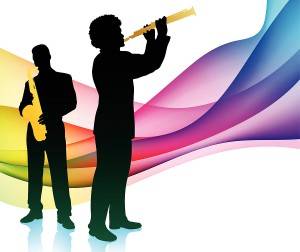 Paris is a musical city. Visitors wandering through the Paris Metro will inevitably listen to the musicians playing tunes for commuters, instrument cases laid open for the generosity of passers-by. And then there are the accordion players serenading couples strolling along the quays of the River Seine and the violinists that fill the air with Chopin near the Notre Dame Cathedral, in the 4th arrondissement. Visitors are filled with the melodies of the city even before they step through the doors of the world-famous Opera or Salle Pleyel. Yet the most musical day of the entire year in this city of musicians is June 21st, when the annual Fête de la Musique brings every genre of music out on to the streets for one of the most raucous soirées of the year.
Each year since 1982 the Fête unites big-name musicians from the city's major venues with choirs, rock groups and jazz quartets in a most-Parisian kind of party. Although the festival defies categories, this year's theme is 50 years of chanson Française, surely to be reflected in the playlists of organized acts. All music acts on this special night are free of charge and open to the public, it is an exercise of community in its purist form. The festival has become so popular in France that it has been imitated the world over, now taking place in over 100 countries in five continents. Visitors to Paris on June 21st shouldn't be surprised to bump into a roaming marching band on its way down a grand avenue or a growing crowd gathering around a popular French city. The event is wholly participatory, and the really savvy travelers in town on the 21st will find room in their suitcase for their favorite instrument.
If you have a passion for the music , we have many vacation rentals in Paris.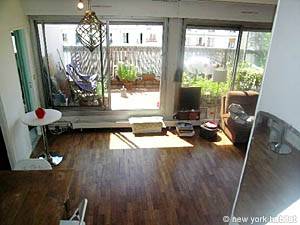 Paris Vacation Rental (PA-1577)
-This beautiful 2-bedroom Accommodation in Belleville, Cite des Sciences-Buttes Chaumont (PA-1577) features renovated hardwood floors, sliding glass doors opening onto a terrace and is tastefully decorated and designed.
– This bright Studio Vacation Rental in Montmartre – Sacre Coeur (PA-3938) sports hardwood floors, a nicely-sized kitchen and a luxurious massage shower in the renovated bathroom.
Now we will read about  Fête de la Musique in South of France.