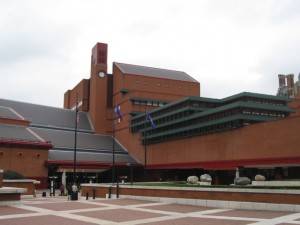 Photo of the British Library

The British Library is one of the largest libraries in the world and is continuing to grow. Over 3 million books are added to the collection each year and has items dating back to 300 BC. In a 1911 act of parliament, a law was passed in which the British Library receives a free copy of every book published in the United Kingdom and Ireland. Located in Camden, London, the library has many reading rooms for visitors to do research and anyone can receive a reading pass.
If you're looking to come to the city for your next trip, New York Habitat constantly proposes new accommodations for rent throughout London. For example, this one bedroom vacation rental in Bloomsbury, Westminster (LN-663) is close by to the British Library and is near two underground tube stations, King's Cross and Russell Square.