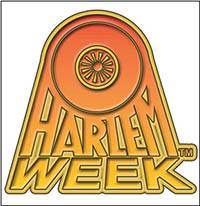 Harlem, as much as anywhere in New York, has a reputation for being bigger and more vibrant than one expects. The world-famous neighborhood has a cultural tradition dating back centuries and today's generation of Harlemites are experiencing another renaissance period, as the crime and urban neglect that defined the quarter in the 1970s and 80s has given way to urban and cultural renewal on a scale fit for Harlem.
Despite the turbulent periods in the neighborhood's history, Harlem has maintained its architectural and cultural beauty arguably more than any other area in all of New York City. While rapid change and cultural turnover has  transformed many a NYC neighborhood, Harlem remains a home of some of the city's most well-preserved Brownstone buildings and one of America's most vibrant African American communities, going on over 100 years.
In truly understated fashion, the Harlem Week celebration is a month-long cultural festival dedicated to the world-famous neighborhood. The theme of this year's event is, indeed, the Second Harlem Renaissance, and it's not hard to understand why the organization chose this title. Harlem Week consists of some 150 events in the neighborhood, including concerts, a children's festival, an auto show, health fair a walk-a-thon, and that's just the beginning. For any visitor to New York that has yet to see the historic neighborhood, Harlem Week is a time of year when the area is at its most vibrant. And for people who have already spent time Uptown the celebration is a wonderful time to remember why you fell in love with the area in the first place.
New York Habitat still has many Harlem apartments available during the late summer, many of which are housed in historic Brownstones. Below are a few choice accommodations to get your search started: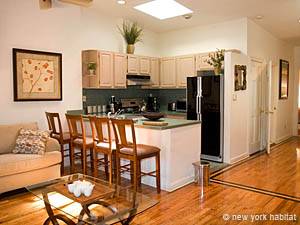 Photo of Harlem Vacation Rental (NY-12770)
– This 2-bedroom vacation rental in Hamilton Heights, Uptown (NY-12770) is housed in a beautiful Harlem brownstone and features, exposed brick, hardwood floors and is fully renovated.
– This One Bedroom rental apartment in Harlem, Uptwon (NY-14609) is located on the ground-floor of a brownstone building. The accommodation features hardwood floors and lovely private garden.
– This modern New York 3-bedroom rental apartment in Harlem, Uptown (NY-14415) is fully renovated and can accommodate up to 8 guests comfortably.
What's your favorite thing about Harlem? Please comment below.