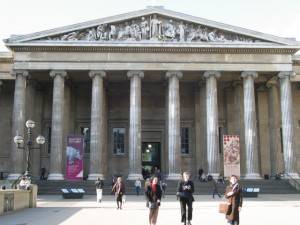 Photo of the British Museum

The British Museum in London houses over 7 million objects which document human culture. The museum was established by British parliament in 1753 and was opened to the public in 1759. Today the museum has expanded and hosts over 6 million visitors per year. Located in Bloomsbury, the British Museum is open daily and admission is free.
To fully enjoy the majestic museum, consider staying in a Bloomsbury flat. For example, this 2 bedroom vacation rental in Bloomsbury, Westminster (LN-866) is within walking distance of The British Museum.