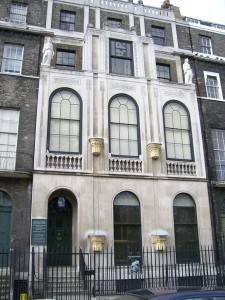 Photo of Sir John Soane's Museum
When the nights begin to get a bit colder in London, some of the best places to head to are the museums. Many of the city's most notable institutions have a monthly late-night opening to lure workers, tourists and night owls alike. Cocktails are often on hand. Social events are scheduled. And, best of all, most of these places are within walking distance of a New York Habitat vacation rental in London. So soak up the nightlife and a little culture all at the same time!
On the first Tuesday of each month, the eccentric Sir John Soane's Museum in Bloomsbury is lit up with candles and stays open until 9 p.m. Bathed in candlelight, the rooms and artifacts are atmospheric, to say the least—especially the lower level that houses the Egyptian sarcophagus.
On the last Wednesday of the month, the Science Museum in South Kensington lets loose with music, events, a bar and science-themed activities. No kids are allowed, so adults finally have a chance to try out all the hands-on activities. Get your geek on!
On Thursday and Friday evenings of each week, select galleries in the British Museum are open until 8:30, and the glass-domed Great Court stays open from Thursdays to Saturdays until 11:00 with screenings, talks and music.
On the final Friday of each month, the Victoria & Albert Museum in Knightsbridge holds Friday Lates, featuring mostly free events, workshops, talks and entertainment until 10 p.m.
After the fun—and the sort of breaking-and-entering feeling of being in some of these lovely buildings well past the usual closing time—stop at a pub for a pint or a bite to eat on your walk home to your New York Habitat accommodation. Plus you can choose from dozens of rentals, from a flat in Knightsbridge to a vacation rental in Bloomsbury. Some nearby suggestions are: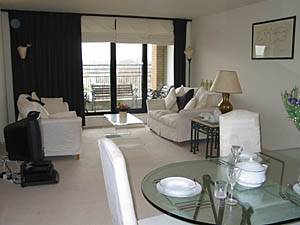 Photo of London Vacation Rental (LN-77)
-A contemporary
2-bedroom vacation rental in South Kensington,
Kensing
ton-Chelsea (LN-77)
conveniently located off Cromwell Road. On the seventh floor of a modern high-rise with elevator and 24-hour doorman, this rental comes complete with a balcony, gym, pool, laundry and two full baths. As one recent customer reviewed, "Apartment clean. Facilities as advertised… Would recommend to others."
-A lovely 2-bedroom vacation accommodation in South Kensington, Kensington-Chelsea (LN-187) on the second floor of a period building with elevator. This flat features a balcony, laundry/dryer, central heating and gas fireplace.
-A spacious 3-bedroom rental accommodation in Westminster, Fitzrovia (LN-551) on the fifth floor of a modern apartment block with elevator. One recent customer raved: "Everything was clean, nice and without any surprises."
With so many quality New York Habitat vacation rentals nearby, it's easy to spend a night at the museum. Tell us which late-night London opening you'd like to attend with a comment below.