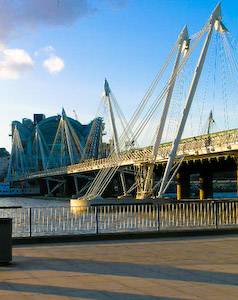 One of London's hot neighborhood is the Southwark area along the South Bank of the Thames (Bankside). The neighborhood has changed over the past 10 years with significant new development, including the opening of the Tate Modern Museum, Shakespeare's Globe Theater and London's new City Hall.
The furnished apartment market in Southwark:
The neighborhood has become increasing popular for apartment rentals because of its convenient location to London City.
Vacation Rentals in Southwark range from 830 pounds a week for a one-bedroom Vacation Rental in Bermondsey, Southwark (LN-467), near Waterloo Station.
To as much as 1,440 pounds for a 2-bedroom rental in Southwark (LN-692), with hardwood floors and large windows to let in natural light.
In between there, you can find a Southwark two-bedroom Vacation Rental (LN-528) with a balcony looking directly onto the river Thames, at 1,076  pounds per week.
Furnished Apartment are limited in the area, though prices are more reasonable than comparable offerings in Knightsbridge, Kensington and Chelsea. For instance, this bright and beautiful 1-bedroom Furnished Apartment in Southwark (LN-865) for 3,400 pounds per month.
Reasons to select Southwark:
Whether coming for a short or long stay, Southwark's location on the South Bank of the Thames is ideal because it is just a few subway stops away from major attractions and a short walk from others.
With easy access to three major subway lines — the Northern, Bakerloo and Jubliee — most areas of the city are readily accessible. The Jubilee line offers quick access to Knightsbridge, Oxford and Bond Streets for shopping and Westminster Abbey.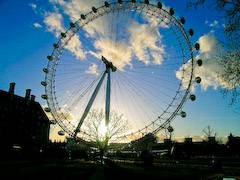 Taking a walk from the apartment leads to the new construction mentioned above as well as the Millennium Pedestrian Bridge that was constructed across the Thames in front of the Tate Modern. Also, the neighborhood is convenient to Waterloo Station, the terminal of Eurostar rail, which makes the three-hour trips to Paris and Brussels on a frequent basis. If you decide to enjoy a few days in Paris during your London stay, remember to take a look at our Paris Vacation Rentals.
When you decide to book your London trip, remember to consider Southwark as a good alternative to some of the most popular neighborhoods in London. If you decide to make Southwark your home during a relocation, our London Corporate Housing and Relocation services would be happy to find the perfect apartment for your needs. If you are coming for a short stay, our Vacation Rentals team can help you find a suitable apartment.