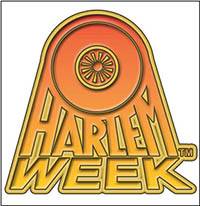 A cultural extravaganza, this year marks the 33rd annual celebration of Harlem Week. Taking place throughout the month of August, the event features a plethora of performances, vendors, and tributes, all highlighting the different manners in which the unique neighborhood, Harlem, has influenced New York City and the world.
Harlem Week began as Harlem Day, in 1974, in and effort to restore the educational, cultural, political, and religious leadership of the community. Since the first celebration, Harlem Day has grown substantially to include more than a month of events.
This year the activities range from film viewings in the park to an Upper Manhattan Auto Show. Participants can benefit from month-long discounts at the bowling alley or go club hopping as part of Uptown Saturday Nights.
For a full list of events, a history of Harlem Week, and more, check out: http://www.harlemweek.harlemdiscover.com/
New York Habitat has many furnished apartments currently available in and around Harlem:
This comfortable studio apartment (NY-15058) and this one-bedroom apartment (NY-15082) are located in the same Harlem Brownstone. The apartments sleep up to two and three people, respectively.
If traveling with a family, this three-floor Brownstone (NY-11554) may be just the right accommodation for you. The Brownstone has three bedrooms and can sleep up to ten people.
Harlem Week has helped the community to restore the cultural and economic influence that the area once had on New York. Real estate continues to flourish as more and more businesses and people make Harlem their home.
So, rent a Harlem accommodation! Join "Harlemites" and the greater population of New York as they celebrate the rich history and heritage of a historic neighborhood.
For further reading on Harlem, check out our blog:
Are you one of the millions of people who has attended Harlem Week in the past? Tell us all about it below.