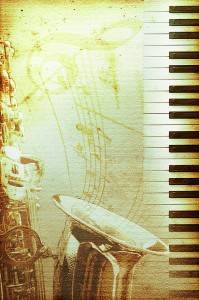 Paris is a jazz-lovers city, perhaps more so than any other. Turn on the radio and you'll be sure to hear a quartet or two, smooth saxophonists play for change in the Metro and the cover price for the city's jazz clubs says a thing or two about the value of jazz music here. Starting in early June and running until late July, the Paris Jazz Festival is a celebration of France's love of jazz music. Each weekend Parisians gather in the Parc Floral de Paris for a series of performances by famous jazzmen. A New York Habitat accommodation in the 12th arrondissement is the best place to stay during the festival–as you know–hotel prices are high come summer and rooms are not easy to come by.
The Parc Floral is one of our favorite Paris concert venues. Contained within the enormous Bois de Vincennes, by the edge of the 12th arrondissement, the Parc Floral de Paris is a vast aggregation of manicured plant life set around a tranquil, manmade lake. Best of all, visitors can literally lay amongst the flowers on small grass pathways that maze through the Versailles-worthy gardens and homemade picnics are encouraged. Even during the jazz festival, concert goers are encouraged to bring along food, wine and a blanket to lounge on. Concerts take place only on weekends during the festival and an all day entry price is a mere €5. Crowds are generally family-oriented and low key, don't expect to see any mosh pits break out. This year's lineup has yet to be released but past performers have included American guitar great Buddy Guy. While rock music is surely king in France, there are many jazz-inspired young Parisian bands that play at the festival as well.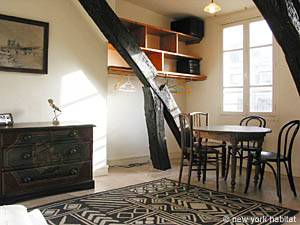 Paris Apartment: rental studio in Pere Lachaise (pa-2323)
Visitors in town for the Jazz festival should consider staying in eastern Paris to cut down on travel time to the Parc Floral de Paris.
This
1-bedroom rental apartment in Bastille, Pere Lachaise-Nation (PA-3084)
features exposed wood beams running along the ceiling and is tucked in between central Paris and the Bois be Vincennes. For a
studio guests should look into this studio in Pere Lachaise-Nation (PA-2323)
, an apartment housed in the building of a former convent.
Which Paris jazz clubs have you visited? What can you tell us about them?