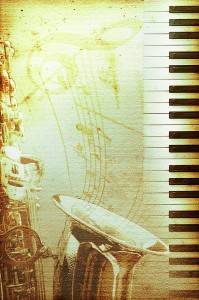 Jazz is the music of Paris. For all of the French pop, rock and rap that fill the streets and clubs of modern Paris, the soul of the city remains to be expressed best by the sounds of a jazz ensemble. City cultural officials seem to know this all too well, as Jazz music seems to be celebrated in festivals, concerts and retrospectives more than any other genre in this city. It should be no surprise then that early September is marked by one the city's most notable jazz celebrations, the Jazz a la Villette festival in Parc de la Villette, in the 19th arrondissement of Paris.
For the first two weeks of September Parc de la Villette in the northern section of the city brims with the sounds of international artists as they rain the varied sounds of jazz music onto an adoring public. Each night at least two acts set out to fill the park's green spaces with music while some night's program boasts 5 or more separate performances. The event is unique in that several of the artists are given the freedom to use the event to try something new. For example, on opening night Marc Ribot and Meshell Ndegeocello will embark on a night of improvised music, representing the spirit and driving force behind jazz music. On the closing night the Roots, Last Poets and Director David Murray will present a special tribute to the Black Panthers.
New York Habitat has many accommodations still available in the 19th arrondissement during the Jazz a la Villette festival, but apartments are going fast as travelers begin finalizing their fall travel plans. Below are a few special accommodations to help get your search off the ground.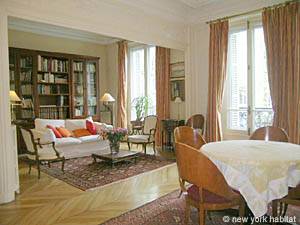 Photo of Paris Vacation Rental (PA-3758)
-This magnificent
1-bedroom rental apartment in Belleville, Cite des Sciences-Buttes Chaumont (PA-1364)
features hardwood floors, a unique triples layout and room for 4 guests.
-This alcove studio accommodation in Republique, Marais – Les Halles (PA-3346) is fully renovated and bathed in direct sunlight.
-This 2-bedroom vacation rental apartment in Saint Germain des Pres, St Michel – St Germain – Notre Dame (PA-3758) features room for up to 6 guests in one of the city's most highly-desirable neighborhoods.