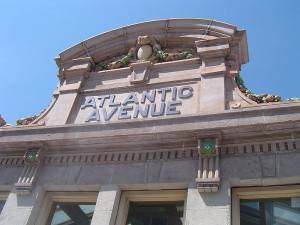 As the summer crowds disperse and the scorching heat fades away, what better time is there to vacation in New York City? The onset of autumn in the Big Apple brings mild temperatures and an old tradition of street festivals and parades.  And on Sunday October 5th, the borough of Brooklyn proudly hosts its 34th annual Atlantic Antic Street Festival.
Often referred to as the 'mother' of all street fairs in New York, the Atlantic Antic spans 10 blocks from 4th Avenue to Hicks Street and three neighborhoods, passing through Brooklyn Heights, Boerum Hill and Cobble Hill. Fortunately, New York Habitat has several convenient rental accommodations in Brooklyn for all who wish to partake in the festivities.
One of New York City's most culturally diverse affairs; vendors of the Atlantic Antic Street Festival showcase cuisine and merchandise from all over world, bringing Italian, Moroccan, and Indian (to name a few) cultures to the streets of Brooklyn.  The fair also includes live music and performances which are just as diverse, ranging from country and jazz to belly dancing and rock and roll. While enjoying all that the festival has to offer, shoppers may also peruse the vintage and trendy boutiques that line Atlantic Avenue.
New York accommodation: 2-bedroom rental in Crown Heights, Brooklyn (NY-12823)
If you're planning to vacation in New York City during the first week of October, consider the following New York Habitat rental apartments in Crown Heights: a spacious 2- bedroom rental in Crown Heights, Brooklyn (NY-14270).  This rental is minutes from the festival and is within walking distance of the Brooklyn Museum and the Brooklyn Botanical Gardens.
This cozy 2-bedroom vacation rental also in Crown Heights, Brooklyn (NY-12823) has a terrace and is located near a variety of shops and international restaurants.
If you can't make it to New York City for the Atlantic Antic Street Festival, don't fret for there are plenty of great activities in the city during the fall, like:
Have you ever been to a festival in New York City? New York Habitat would love for you to share your experience in the comments below.