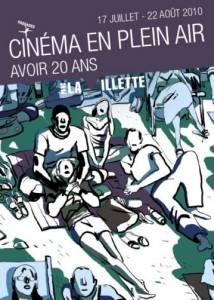 Visitors to Paris have a tough task ahead of them. With so many sites, monuments and museums to visit itineraries can change at the glimpse of a long line or whiff of the scents emanating a savory crepe stand. Travelers have to stay on their feet and often accept the fact that they probably won't to see and do everything they have been dreaming about since the idea of visiting the City of Light first germinated in their minds.
Visiting the city during the summer months makes the juggling act of visits and lunches even a bit more difficult, as much of what attracts visitors to the city (museums, monuments and restaurants) are contained indoors while the city sidewalks and gardens buzz with the life of a city in full bloom. Most of the time travelers will have to make a decision; spend a few hours in the stagnant, yet magical air of a world-class museum or laze the day away on the banks of La Seine with a bottle of blanc and a picnic lunch; A difficult choice, indeed.
The city of Paris recognizes the enviable jam many summer visitors find themselves in and does something each year to make the choice a bit easier. From July 15th to August 16th the Parc de la Villette, in the 19th arrondissement, will offer a way to discover one of Paris' finest parks, be entertained in a social setting and participate in a truly Parisian experience. The park's cinéma en plein air (open-air cinema) festival celebrates the French love for cinema and al fresco dining. Families, couples and bands of friends gather on the parks pelouse to watch films projected on a giant outdoor screen. This year's theme is "of the discovery of new worlds" and features films from across the globe exploring themes of authentic and metaphorical voyages. The festival will include the American film, Into the Wild, the Franco-Morrocan tale Le Grande Voyage, and the film Buud Yam from Burkina-Fasso, among many others.
The 19th arrondissement of Paris offers plenty of lovely accommodations for your next stay in the City of Light. Here are a few apartment rentals to get you started:
-This one-bedroom rental accommodation in Belleville, Cite des Sciences-Buttes Chaumont (PA-1364) features a bright, open layout and a kitchen and bathroom seemingly pulled from a recent home-design magazine.
– This studio accommodation in the heart of Montmartre (PA-3863) faces the monumental Sacre-Coeur Basilica, which you can admire from your window!