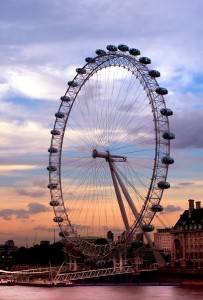 Photo of The London Eye

The London Eye is the tallest ferris wheel in Europe and is one of the most popular and fun attractions to see while visiting London. The London Eye is located on the south bank of the River Thames in Lambeth and is currently celebrating its 10th anniversary as London's most iconic landmark.
Stay in a New York Habitat apartment rental in Lambeth while visiting the London Eye:
-This one bedroom vacation rental in Lambeth (LN-1175) is located right by the London Eye, The River Thames and Parliament. Explore  various London attractions from this accommodation and live like a true Brit!