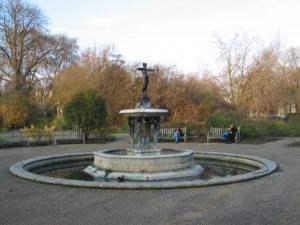 Photo of Hyde Park Memorial

Hyde Park is one of the Royal Parks of London and attracts millions of tourists and Londoners each year. The Diana Fountain, a fountain in memorial of Princess Diana is located in Hyde park as well as the July 7th Memorial to commemorate those who were killed in the 2005 bombings. The Park is also famous for a number of other attractions and is a significant place to visit on your next trip to London.
If you plan on taking a trip to London, we have great apartments all around Hyde Park for you, from an accommodation in Bayswater to an apartment rental in Mayfair.  This 1 bedroom vacation rental in Marble Arch, Westminster (LN-917) is a great option overlooking Hyde Park.