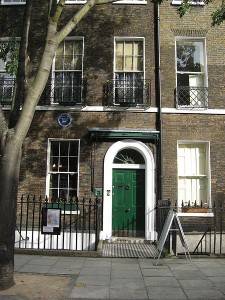 The Charles Dickens Museum
The Charles Dickens Museum in London is the only remaining London home of the late Charles Dickens. Located in Camden, the museum was first opened in 1925 and is still a great place to visit today. There are four floors, each holding items related to the great Victorian novelist. The Museum is open daily and is a great place to visit for the literary buff or just anyone who wants to be up close with history.
New York Habitat has plenty of apartment rentals for you in Camden, as well as accommodations throughout London. For instance, this two-bedroom rental in Clerkenwell, Camden – Islington (LN-1054) is in the heart of London and is a great place to stay if you plan on visiting the Charles Dickens Museum.
Related apartment rental posts from New York Habitat: