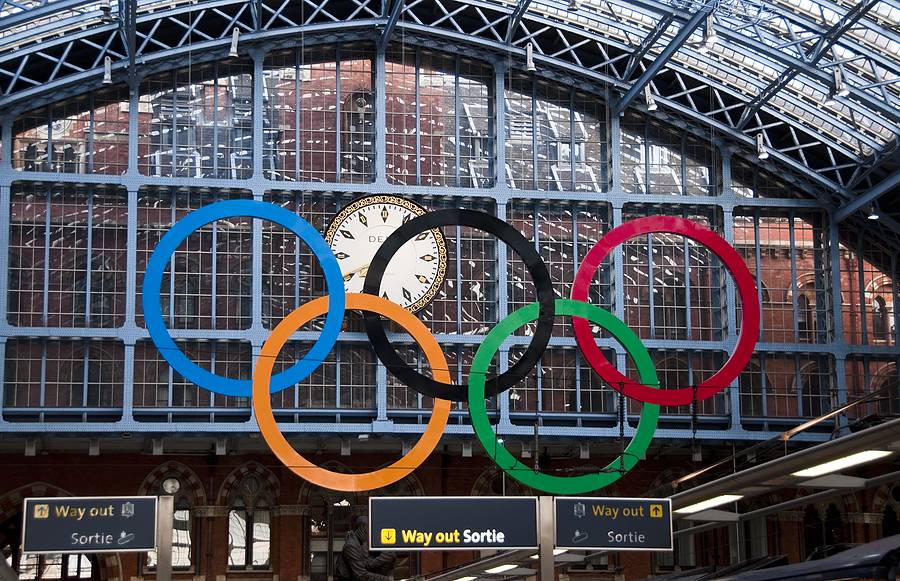 Olympic Rings at St Pancras Station
As the build-up to London 2012 Olympic Games continues and with less than one year to go, people are seriously starting to look for somewhere to stay. With the increased demand and the limited availability the prices for apartments to stay in London are increasing and the average accommodation price is likely to reach new levels. We have seen big price increases in hotel accommodation as block bookings for organizers, hospitality, and VIPs have accounted for 60% of London hotel rooms already. In the apartment rental sector the demand is equally high and we are looking for owners to advertise their property if they are not going to be in London for the Olympics. The potential for extra income is huge!
New York Habitat has been offering vacation rentals in London since 2002 and represents many properties throughout the city but we are always looking for new accommodations in the Hackney and East End areas as well as throughout London especially during the Olympics. New York Habitat has seen a spike in demand and prices during the Olympics. Owners have been able to command as much as 150% more for their apartments during the Olympics and on average prices are up by 100% for the actual Olympic dates which are July 27th to August 12th.
To offer some other perspectives on the London accommodation market we have included some news stories about the crunch for accommodations in London during the Olympics:
• London hotels set to charge up to five times more during 2012 Olympics Games: London Daily Mail
• London hotels seek premium rates for 2012 Olympics: USA Today
• Hotel rooms 'are running out a year before Games': London Evening Standard
If you are interested in listing your apartment with us either fill out a London listing form or call us on +44 (0) 20 7953 3996. We will be happy to help you market your property during the Olympics and to get the maximum rental price. This is an opportunity that we would not want you to miss!