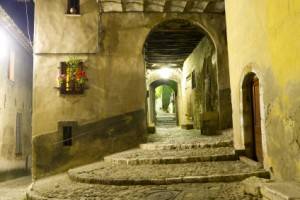 Aix-en-Provence
Comics' fans rejoice… and hurry to Aix-en-Provence where the Comics Fair is taking place during the months of March and April. More famous for its high-brow opera festival that takes place every summer, the urbane city of Aix does not mind letting its hair down in the spring for the "Rencontres du 9e Art" (Encounters of the 9th Art). Possibly driven by the free-spiritedness of the student population attending the prestigious local university, or simply by a deep-rooted appreciation of the popular comics, Aix has opened the doors of its museums, galleries, schools and libraries to the world of comic books and strips.
Whether you're already a die-hard aficionado or just an open-minded learner, you just cannot miss such a golden opportunity to mingle with established and budding authors, corporate publishing houses and independent publishers, like-minded amateurs and curious novices.
Moreover, during the "Week-end BD" (Comics Weekend), the main action will unfold at the Cité du Livre where over fifty artists will be present and the various activities will include round-table discussions, workshops, meetings, autograph sessions, movies, and many more.
The fun, however, does not reside only in the pages of comic books, as there is plenty of it to be had in the town itself. You may fall madly in love with the discreetly charming Old Quarter or you may prefer the vibrantly elegant 17th and 18th century district. But no matter where you'll go, Aix will keep you on your toes at every corner. If too much exploring wears you out, treat yourself to one of the famed calissons candy for a welcome boost of energy!
In order to make the most of your visit, we have a wide range of fully furnished rentals in Aix to make sure that you will find the one perfect for you.
For a large family reunion or get-together with friends, you cannot go wrong with our 6-bedroom – Aix-en-Provence – PR 1110. Not only does it have enough space for everyone, but you'll also get to enjoy funky rooms, a big garden, a luscious swimming pool with various other perks.
For a smaller party, our 3-bedroom – Aix-en-Provence – PR 715 cannot fail to charm anybody who appreciates spacious, light-filled rooms. It is also a haven for nature lovers with a veranda overflowing with plants and a luxuriant private garden. The swimming pool would entice even the most water adverse for a refreshing swim.
In the center of Aix, our 2-bedroom –Aix-en-Provence Center – PR 1055 is waiting for you right on Cours Mirabeau. It offers the convenience of wonderful views over the neighborhood and plenty of tranquility thanks to its partly secluded location.
If you like it small and colorful, do not miss our 1-bedroom – Aix-en-Provence Center – PR 1027 smack in the middle of downtown. You'll have everything you need right outside your front door.
If you've already been to Aix, share your impressions in our comments!