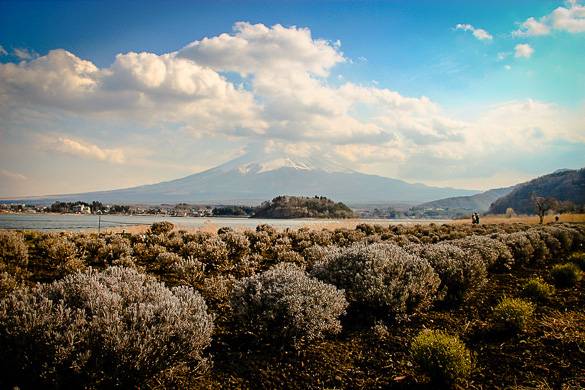 Provence in Wintertime
The South of France is often associated with summer holidays. While a beach holiday in Southern France can of course be fantastic, areas such as Provence tend to be very crowded in the summer months.
In wintertime, Provence is visited by way less tourists and has an entirely different kind of charm. The climate in Provence stays mild in the winter, so you can still explore the South of France at your leisure. It also doesn't hurt that the prices usually go down considerably offseason. In this article, we'll give you an impression of a winter holiday in Provence, and provide you with some insider tips on the best time to go shopping, where to stay in the wintertime, what to eat in Provence, and more!
Winter Holiday Accommodation in Provence
If you're coming to Provence for a winter holiday, first you have to decide what kind of holiday you prefer: a tranquil and relaxing vacation in one of Provence's small villages, or a cultural and stimulating holiday in one of Provence's cities.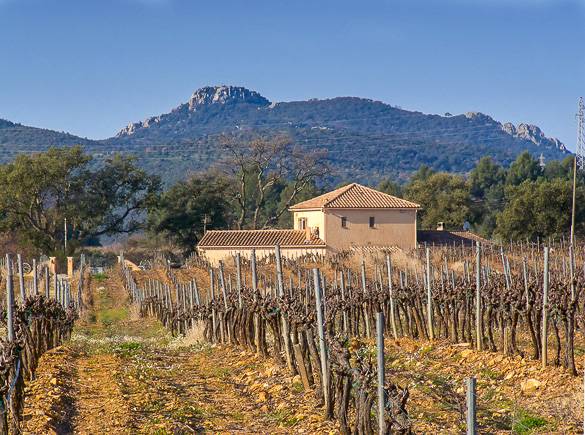 A vineyard in Provence during winter
If the first is more to your liking, you can choose a cozy family holiday in the middle of Provence's beautiful countryside. We have many
vacation rentals available in the province of Provence
, and in many different villages. The streets of these villages are often very quit during the winter, except for several hours in the morning when markets are taking place on the main road or square of the village. A lot of people know each other in these villages, and if you make the effort to talk to people you can quickly feel like a local and have a very unique experience there. The apartments for rent in these villages almost all come with comfortable living rooms, kitchens where you can prepare your own meals, a bathroom and one or more bedrooms. A vacation rental apartment can be the perfect base to explore the countryside of Provence from. Be sure to stock up on groceries before heading out to your vacation rental, as in the small villages restaurants are sometimes closed for the winter period. Instead of going out to dinner, spend your time cooking Provencal meals in your own apartment, hiking across the golden yellow fields, or by taking a day trip to one of the cities or nearby ski resorts! To find out more about the ski resorts in the Southern French Alps, check out this article about
visiting the Southern French Alps in winter
.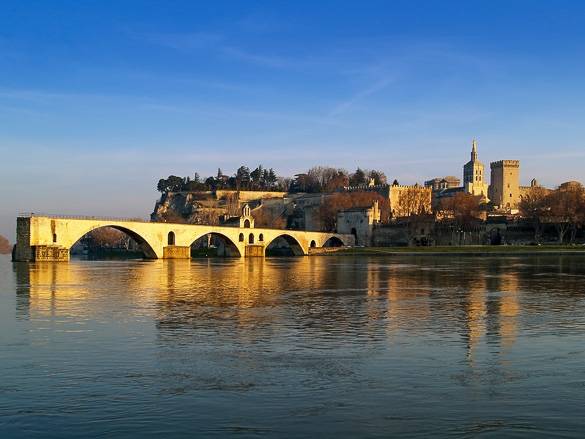 he city of Avignon and the Pont d'Avignon in the winter
If you like the quiet, but also want to experience living among the locals and going out to town every once in awhile, a city trip may be a bet ter fit. Cities in Provence such as Avignon, Arles, Nimes, Marseille or Aix-en-Provence are great to visit during the wintertime. The dry and sunny winter climate of Provence will inspire you to go out and explore the city. Furthermore, popular tourist attractions such as museums, theaters, the Palais des Papes or the Notre Dame de will be much quieter in wintertime, and you won't have to stand in line to visit them! For tips on what to see and do in these cities, check out our
travel guide to Provence
.
Provence's January Winter Sales
In the cities, restaurants and shops will mostly also remain open for the entire winter period. As for shopping, you'll be able to get great deals as January in France always means sale period! Stores in France are only allowed to hold sales twice a year: once in July, when tourists fight for the best deals, and once in January- when you'll have much less competition from fellow bargain-hunters!
In between the cultural activities and shopping, don't forget to hop inside a café every once in awhile to drink the local specialty vin chaud, which means hot wine. This is a great drink when it's cold and windy outside. However, for the most part Provence has a very mild climate in the winter (the average temperature in Provence in December is 14 degrees Celsius or 57 degrees Fahrenheit!), so you'll probably also be able to try a local rosé wine sitting outside a café in the sun.
Culinary Winter Endeavors in Provence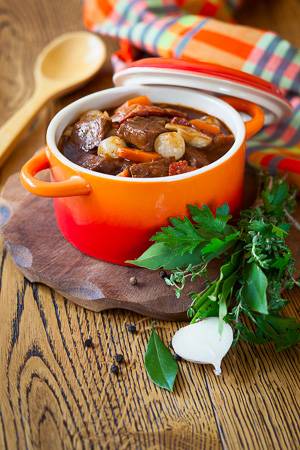 A wild game winter dish in Provence
In Provence's cities, you'll be able to visit some of the best restaurants in the region without having to book weeks in advance or having to wait outside until a table is free. In the wintertime, restaurants often offer mouthwatering dishes with wild game, truffle and many herbs. Visit an "auberge" to enjoy a cozy dinner at a wooden table beside a real fireplace. Alternatively, you can also cook your own Provencal meal in your apartment. Even the city apartments almost always provide a fully equipped kitchen where you can enjoy exploring the local ingredients, which you can pick up at farmer's markets. For inspiration on what to prepare, check out this article on
Provence's food culture
.
To get an idea of accommodation in one of Provence's bustling cities, have a look at our vacation rentals in Aix-en-Provence. Also don't forget to experiment with fresh herbs in the kitchen. Provence is famous for its lavender fields, which are often harvested during summer. However dry lavender is available year round everywhere in the region! Pick up some lavender at a local market and hang it in your vacation rental, so the whole apartment will smell great.
Trips to Provence's Seaside in the Winter
Although the Mediterranean will be too cold to swim in, Provence's seaside is still definitely worth a visit in wintertime.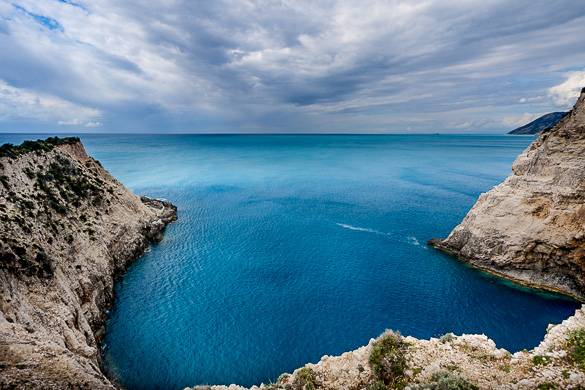 The calanques are very impressive during winter in Provence
The calanques, which are steep-walled inlets of the sea, are especially beautiful in the winter months, and are a great destination for an adventurous hike. You can also take a long stroll on the beach and warm up after in one of the seaside village's cafes or restaurants.
If you pick a local sea restaurant, be sure to try the local soupe de poisson, or fish stew. Two seaside towns that are great to visit in winter are Aigues Mortes and Saintes Maries de la Mer. Lastly, the seaside park Camargue is a popular birding destination, and in wintertime you'll be able to spot a diverse population of hibernating birds, as well as real wild horses! You can also go horseback riding yourself in the park, which is a great way to take in the beautiful surroundings.
We hope you've enjoyed this little taste of what you can do and see on a winter holiday to Provence. What's your favorite winter holiday destination?