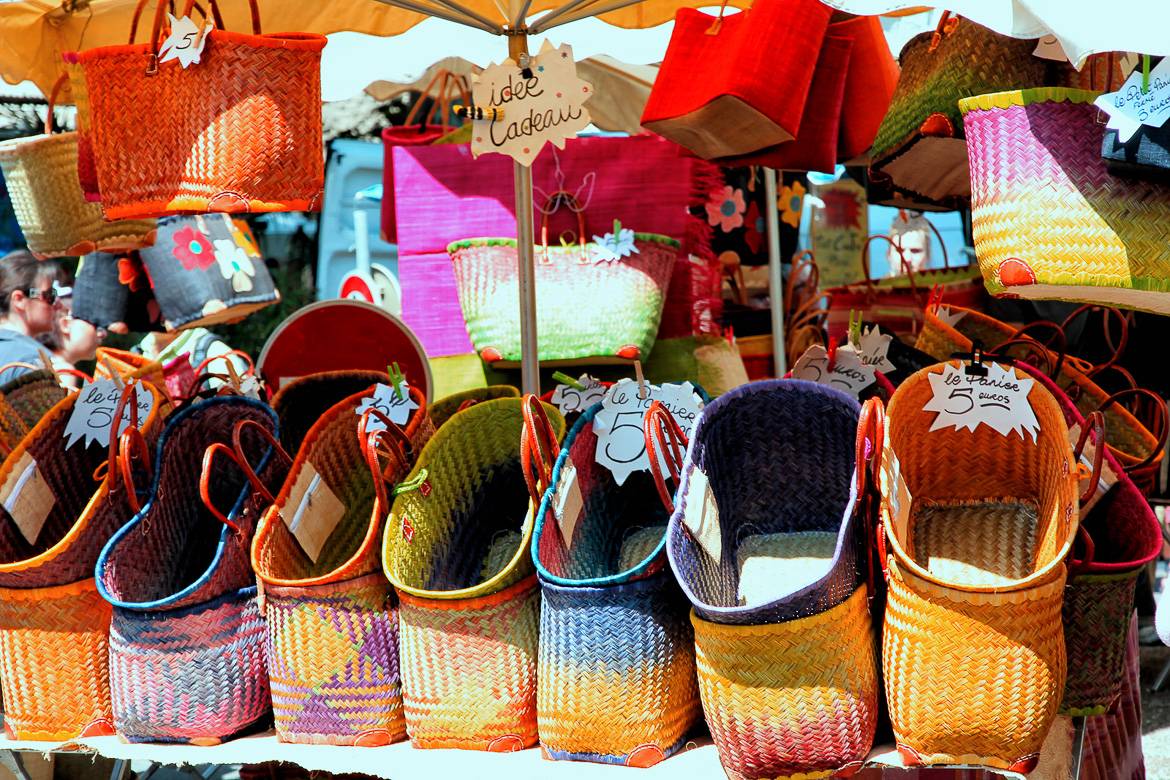 Provence's markets are known for their handmade goods like these woven baskets
The Provencal region has beautiful beaches, beautiful residents, and a beautiful artistic legacy. It also happens to be the home of some of the country's best shopping, particularly for produce, spices, and handmade crafts. To get you started, why not take a look at the southern French cuisine you'll find in the area? While it may be difficult for you to peel yourself away from the amazingly blue waters, trust us–the marketplaces are worth a few hours of your time or multiple visits! C'est magnifique!
1. Aix en Provence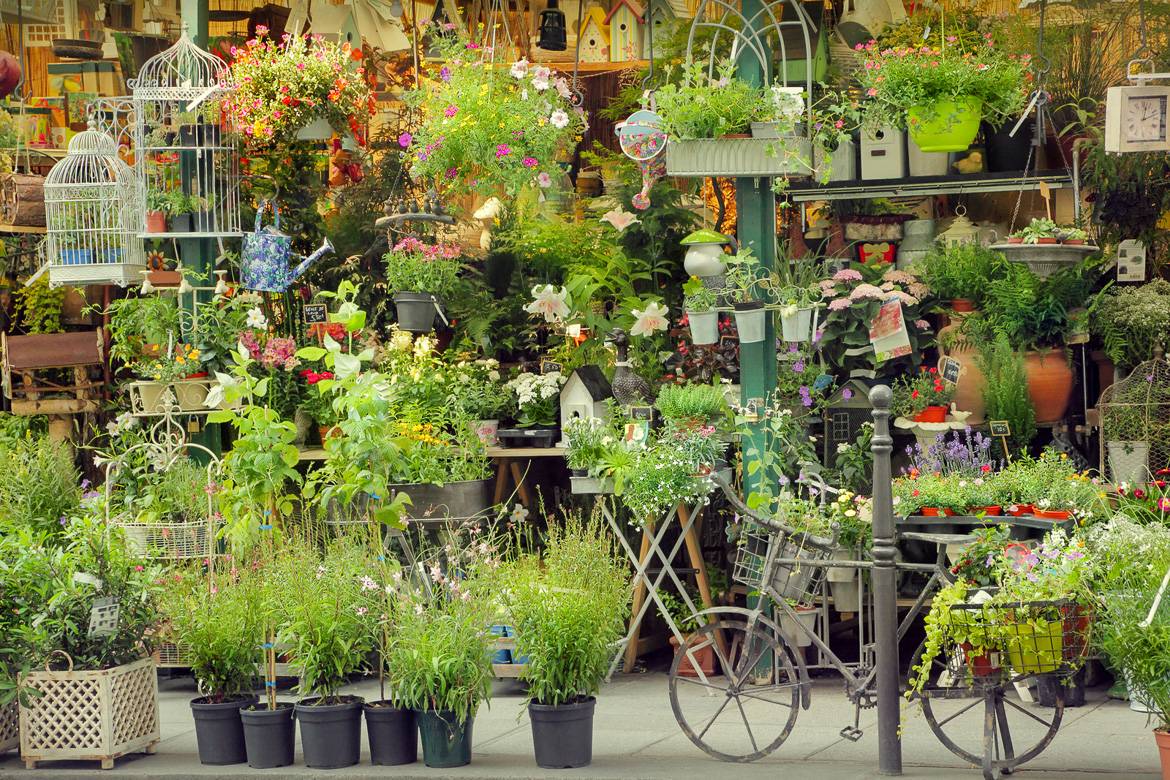 Place de l'Hotel de Ville in Aix en Provence is famous for its flower market
Old Town serves as the central hub for many of the markets in Aix. Tuesday, Thursday, and Saturday are the most popular days. You can get a sense of what a Provencal market is like here. Place de Prêcheurs is a venue for fruit and vegetable vendors (perfect for vegetarians looking to cook meat-free dishes!), while Place de l'Hôtel de Ville is where you can pick up a fresh bouquet for your beloved and browse older tomes for your library. Craftier folks will find the textile and antique markets precisely to their liking at the Cours Mirabeau and Place de Verdun, respectively. If you are in town during the month of December, don't miss the opportunity to tour the exquisite Christmas markets. Aix en Provence has a lot more going on than just its markets, however; see what else you can accomplish in this city, even in a 48-hour trip!
2. Avignon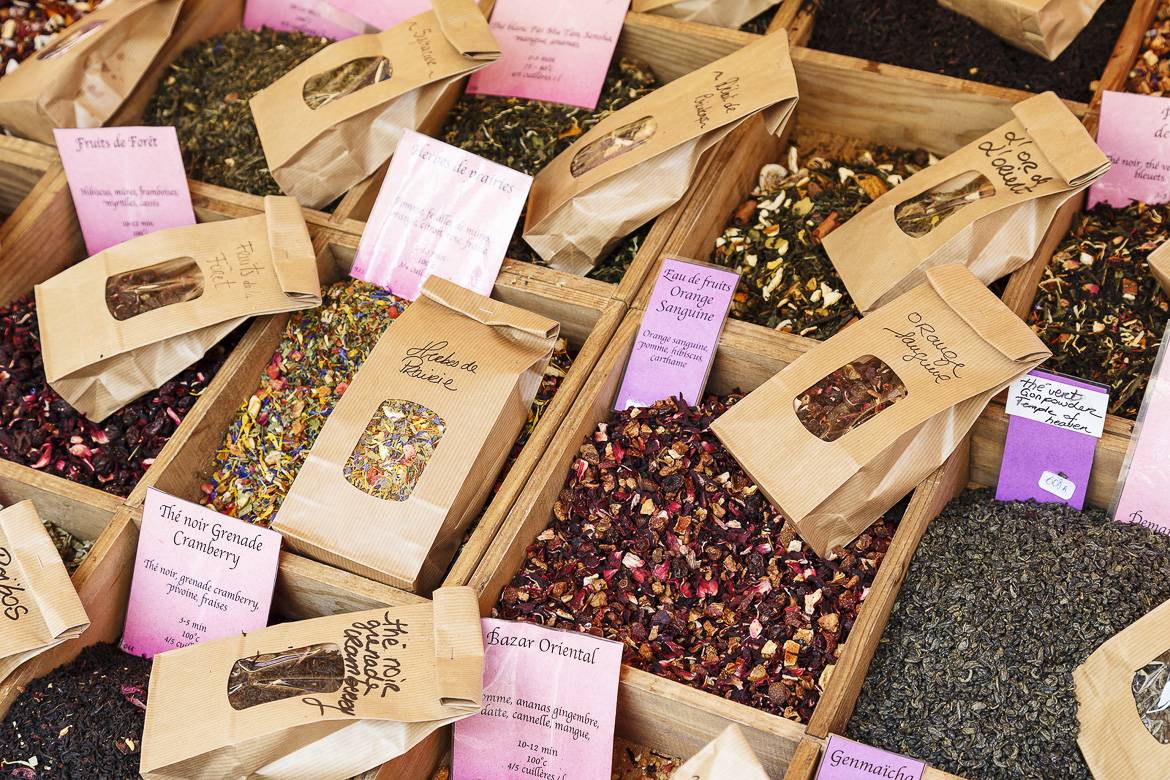 Herbs, tea blends, and spices are the keys to flavorful food and drink, and can be found all across Provencal marketplaces
Northwest of Aix en Provence is Avignon, a city known for its medieval structures that have survived to the present day. Another upheld medieval tradition is Avignon's marketplaces! The most famous of these is Les Halles, which is open every day except Mondays. You'll discover delicious produce as well as herbs, spices, and olive oil there for your cooking pleasure. Avignon's most anticipated time of year is July during the Festival d'Avignon, and certain markets–including the Marche aux livres, disques et affiches du Festival d'Avignon–are only in operation during the event. If you're a fan of all things vintage, you can't miss it. What else is there to do in Avignon? Our guide should give you a few good ideas!
3. Marseilles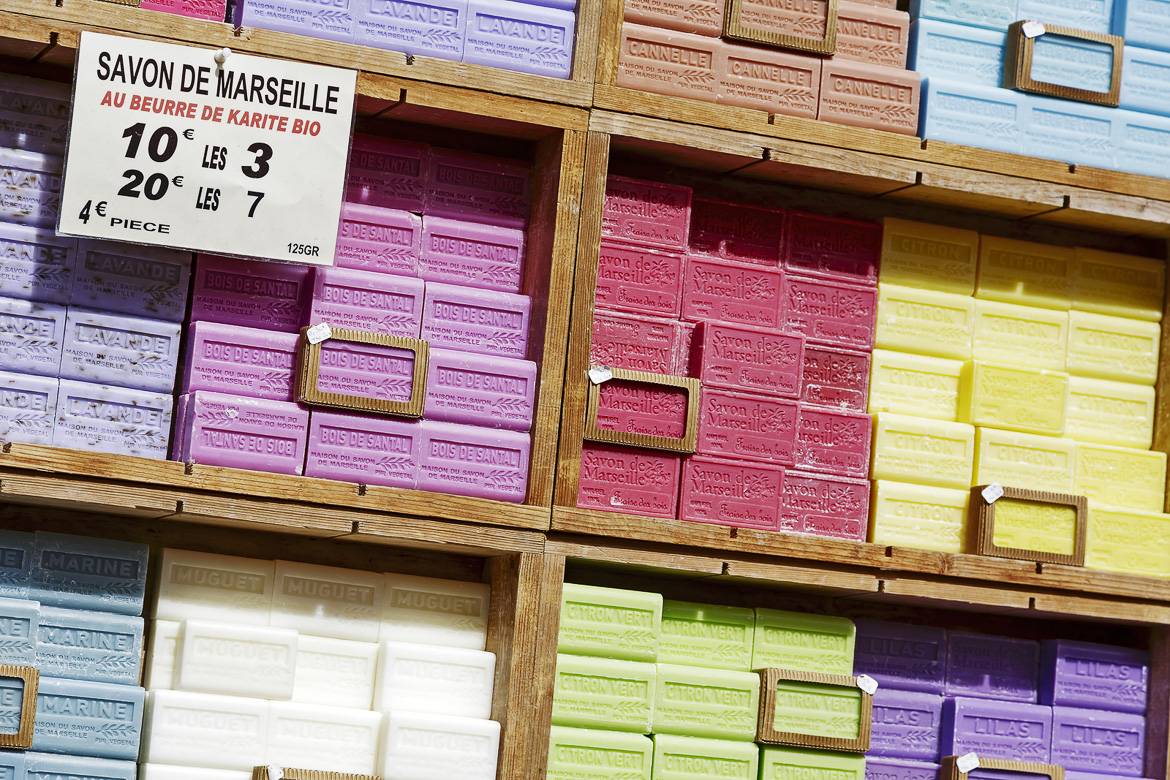 Don't leave the South of France without purchasing some of the best handmade soaps you'll find anywhere in the world
Marseilles may have the highest tally of marketplaces on this list. Marche aux Poissons is the city's fish market and is beloved by both natives and tourists. Get there as early as possible during the five hours it's open (between 8:00 a.m. and 1:00 p.m.) to choose the best catches of the day. During the summer, stop by the Les Artisanales du Vieux-Port for a sampling of handcrafted soaps, honey, and Provencal fabrics (additional artisanal souvenir recommendations can be found here). For a delightfully hectic experience, Le Marche de Noailles's sensory overload of international produce, spices, and breads is unbeatable. Marseilles's considerable Arab population influences the market, and you'll find Arabic delicacies like harissa and couscous here.
4. Carpentras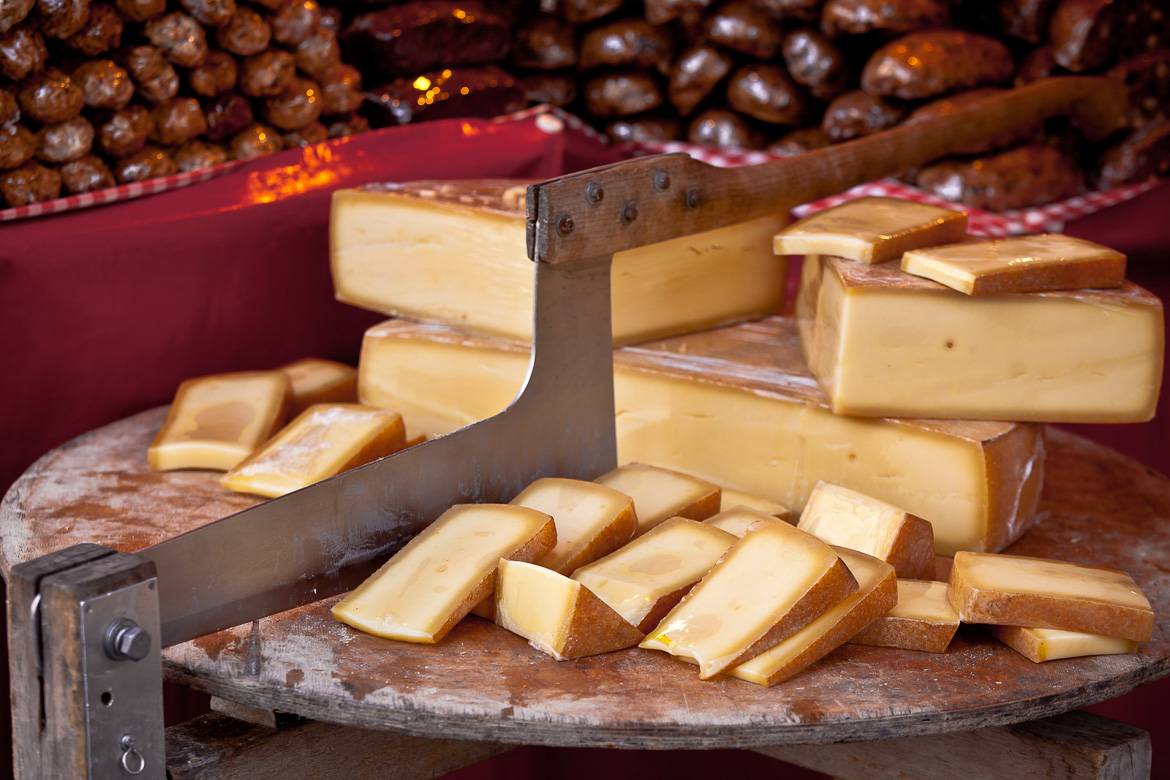 What would a trip to France be without the right cheese?
Carpentras's Provencal market, held each Friday morning and early afternoon, is home to hundreds of vendors–roughly 350, in fact! Items are available seasonally, but there are always fruits and cheeses to please your palate! Looking to see a great competition? Head over to the market's black truffle stalls, where potential buyers engage in intense negotiation for the valuable mushrooms that may have been unearthed by truffle-hunting pigs.
5. Saint-Rémy-de-Provence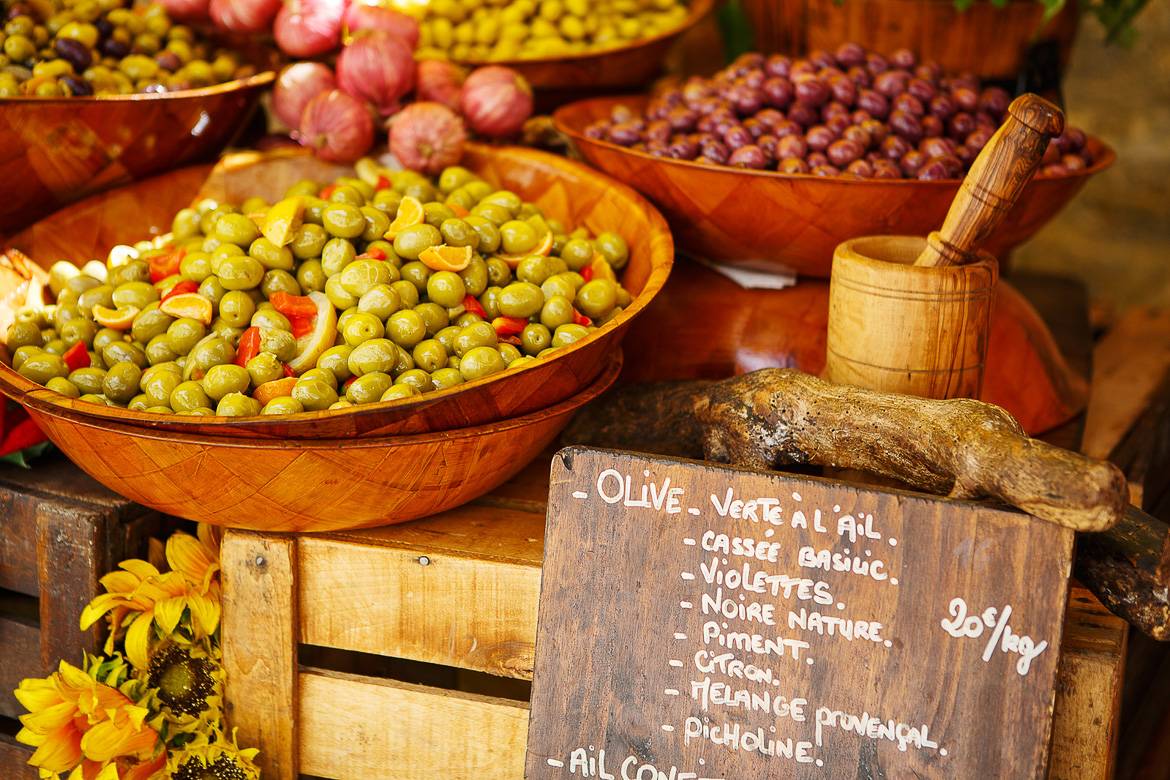 Saint-Rémy-de-Provence markets have an abundance of olives for sale
Unlike other towns (in which market days tend to be on or around the weekend), Saint-Rémy-de-Provence reserves Wednesdays for marketplace wheeling and dealing. If you're an olive lover, this is the place to visit; olives, olive oil, and olive chopping boards are sold here virtually year-round. Vinegar, pottery, and purple garlic (sold only in the spring) are other items for sale at Saint-Rémy. Want to know what else to do in Saint-Rémy? Check this out!
If you're spending a considerable amount of time in the Provence region (either through our furnished apartments or our vacation properties), we recommend Lourmarin, Cucuron, Isle-Sur-La-Sorgue, Gordes, and Vaison-La-Romaine. Whether or not you bring home freshly made jam, candies, and linens from the area, or the dried lavender for which the South of France is known, we suggest approaching the busy markets at a leisurely pace. That way, you can appreciate this age-old tradition to the fullest extent!
What are your favorite Provencal markets?