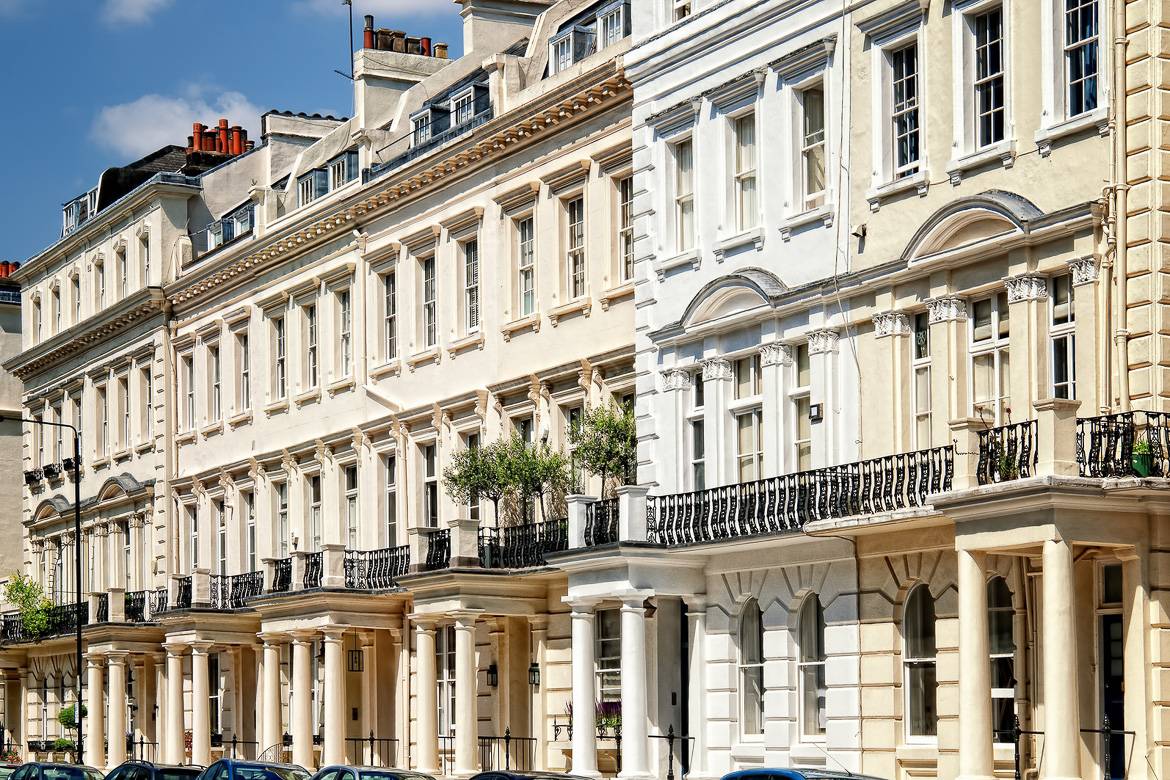 Notting Hill, London is known for its beautiful 19th-century townhouses.
Notting Hill is possibly one of the most transformative neighborhoods of London and is made unique by a rich history that encompasses multiple aspects of culture, art, and music.
Notting Hill, London welcomes you!
Notting Hill is located in the Royal Borough of Kensington and Chelsea, and is in close proximity to the Kensington and Holland Park neighborhoods. While these neighborhoods are rich with modern conveniences such as shopping and restaurants, Notting Hill has a much more dynamic antiquity. The neighborhood was considered less desirable up until the 1980s, but has now become one of the most sought-after areas of London! The area is known for its bi-weekly markets on Portobello Road and the annual Notting Hill Carnival. While those events attract tourists and locals alike, this neighborhood has a rich history of music and art that is less well-known with tourists but is all the more enjoyable for it.
In this article, we'll explore the art and music scene in this distinctive neighborhood. To get a better understanding of the neighborhood as a whole, learn to live like a local in Notting Hill, London.
Musical carnival in Notting Hill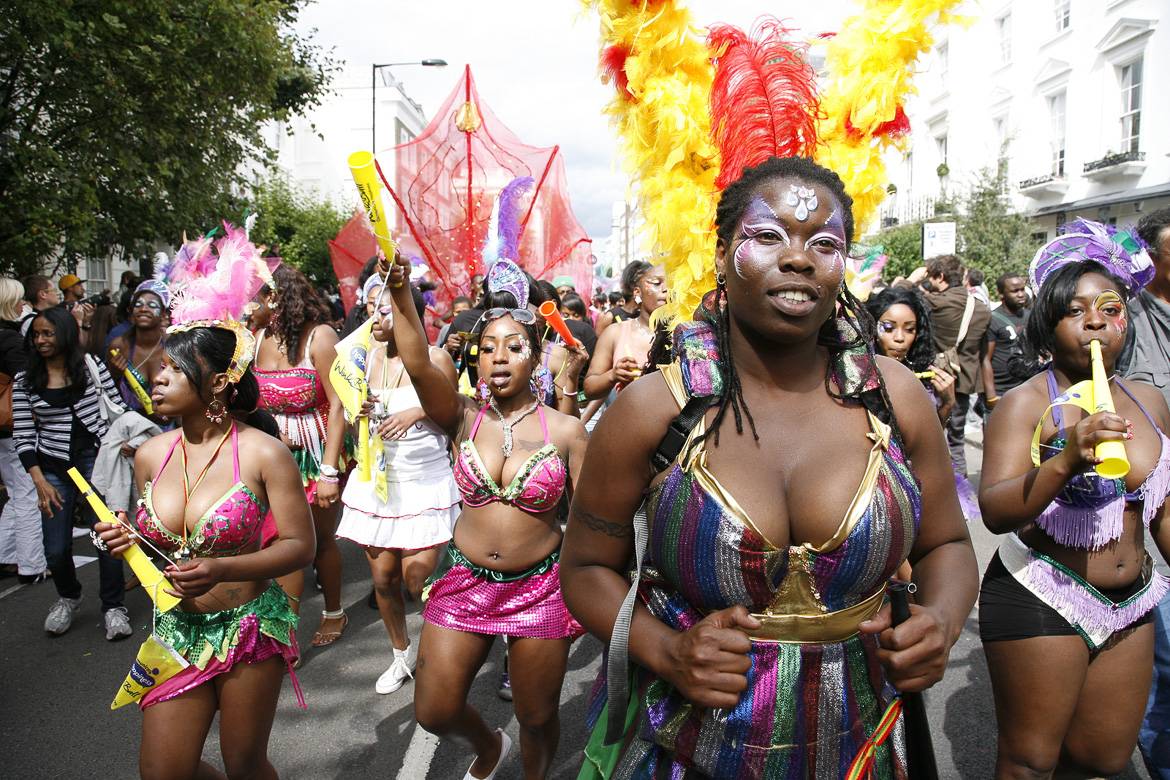 The festive Notting Hill Carnival is held in late August for three thrilling days
The 1950s saw an influx of Caribbean immigrants that settled in the area of Notting Hill. The growing Caribbean population felt unrepresented in their British neighborhood, so they held a public celebration of Caribbean culture beginning in 1966. At the time, the Carnival did not have the permission of local authorities, so the three-day festival was interrupted with police force. As the years passed, the Notting Hill Carnival celebration grew, and the negative stigma was replaced with delight from onlookers of the festival. This peaceful celebration of the evolution of Caribbean culture in the neighborhood of Notting Hill has become a tourist and local attraction for all cultures. The abundance of food, music, and parades illuminates the neighborhood for three spectacular days. This extraordinary event is a must-see for all ages and one of the top annual London events!
Music venues in Notting Hill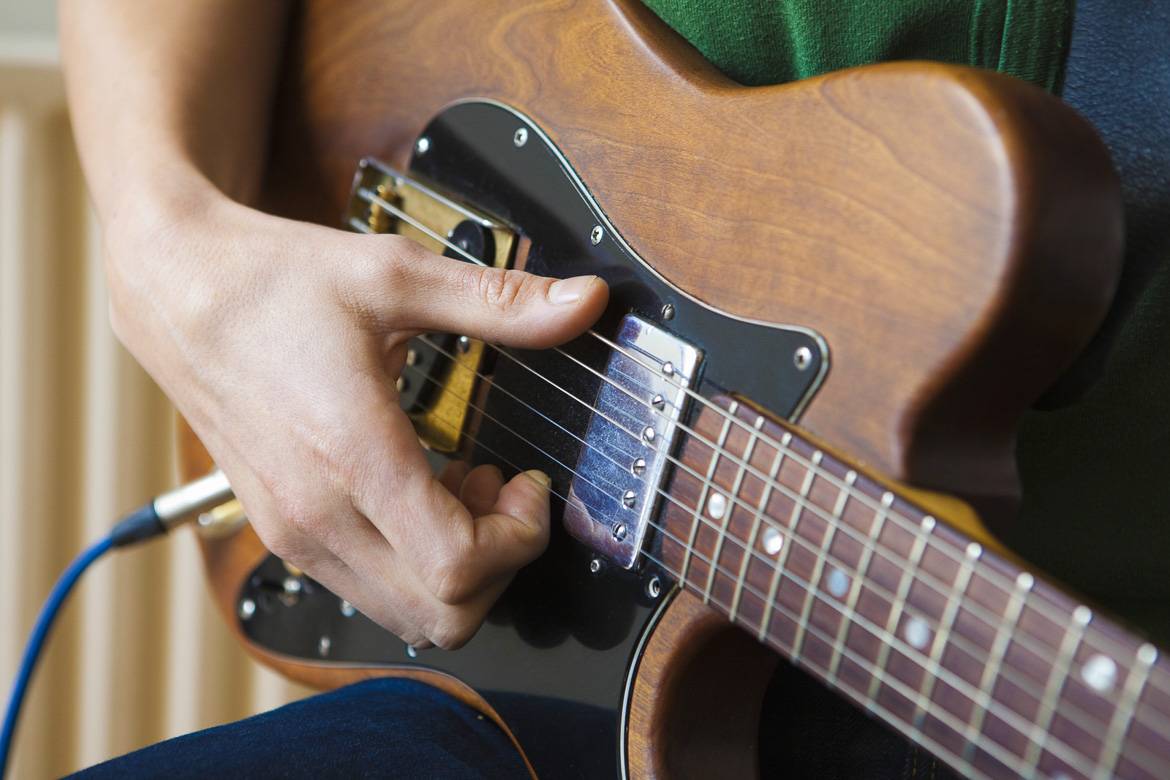 Notting Hill is known for its great music scene.
Notting Hill has multiple live music venues, ranging from bars with a small side stage to grand music halls. These venues are known for their unique atmospheres and blend of lively Notting Hill residents.
Did you know that there is music venue and arts center in Notting Hill that was once a Christian church? The Tabernacle (constructed in 1887) is no longer a place of worship but hosts musicians, comedians, and artists in the unique space. This large structure, considered "the Taj Mahal of Notting Hill," is known for its beautiful architecture and great acoustics. There are also temporary art exhibits and a bar and restaurant for visitors to enjoy.
Does dancing to hip-hop, electronic, or rock music interest you? Try the Notting Hill Arts Club, a well-known, high-energy club offering exhibitions for aspiring photographers and artists to showcase their work.
Enjoy a high-end meal while listening to the sweet sounds of live music. The Elgin is a gastropub known for elegant dining and musical performances ranging from acoustic to alternative sets.
If you're interested in live DJ sets, The BlagClub is the spot for you! This popular Notting Hill club is known for its house party-like atmosphere and great drinks. The venue is also available to rent nightly, so you can host your own party!
Music stores in Notting Hill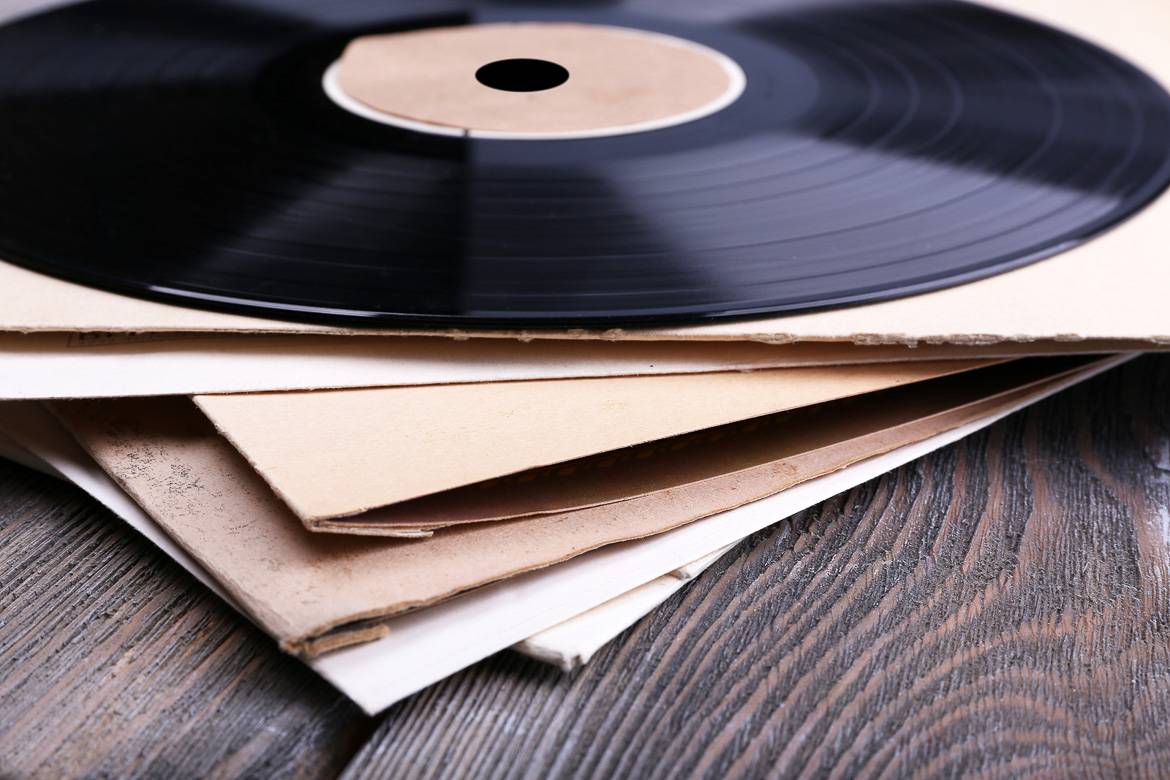 Many record stores have survived in Notting Hill where independent shops in other neighborhoods have declined.
Most would agree that the age of record stores is dying. With the new digital age upon us, there is little use for records and CDs for most people. Fortunately, there's still a demand for these items in the neighborhood of Notting Hill! Thanks to its abundance of well-known music stores, the culture that has died out in many neighborhoods is still alive and well in Notting Hill.
What could be better than hearing live music while you browse for CDs and vinyl records? At Rough Trade, you'll find it all! Their expansive collection is something that needs to be discovered to be understood. In addition to live performances, they also host multiple autograph signings with bands releasing new records. There's no better way to get up close and personal with your favorite artists!
Another famous record shop in Notting Hill is Honest Jon's. This storefront has been around since 1974 and is the only surviving music shop to expand to multiple venues under the original owner. The store has transformed itself from a small shop in an undesirable neighborhood in the 1980s to a prominent icon of the famous Portobello Road. The independent store even has its own record label for musicians.
The beats of Notting Hill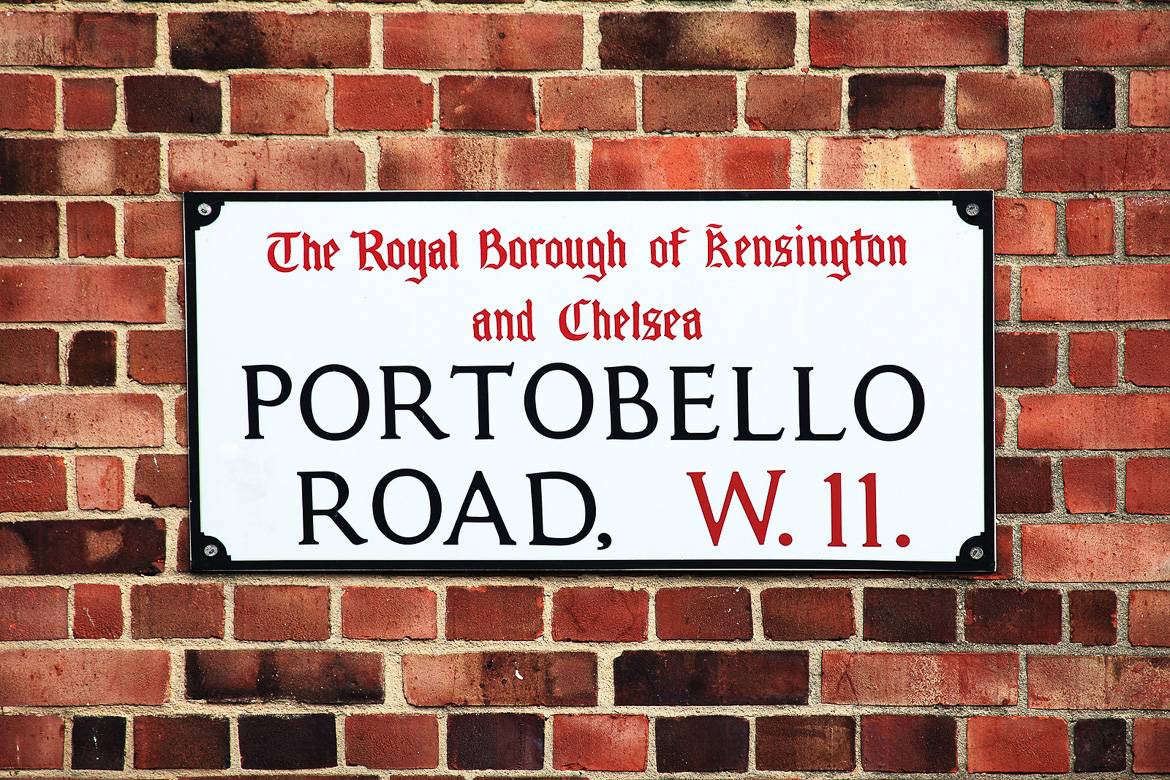 Portobello Road is a famous street in Notting Hill known for its market.
Notting Hill is one of the most popular neighborhoods in London. Since its popularity keeps growing, there is a high demand to live in and visit this neighborhood. Don't be left in the dust when searching for a long-term furnished apartment rental or a short-term vacation rental. Are you moving to London because of work or traveling for business? We can find the perfect corporate housing for you with our relocation services. We can show you the best properties in Notting Hill, London for your unique situation!
Other arts in Notting Hill
Notting Hill isn't only known for musical entertainment; it's also known for its art galleries, theaters, and cinemas. If you're less interested in music, Notting Hill has a host of alternative types of art.
Art galleries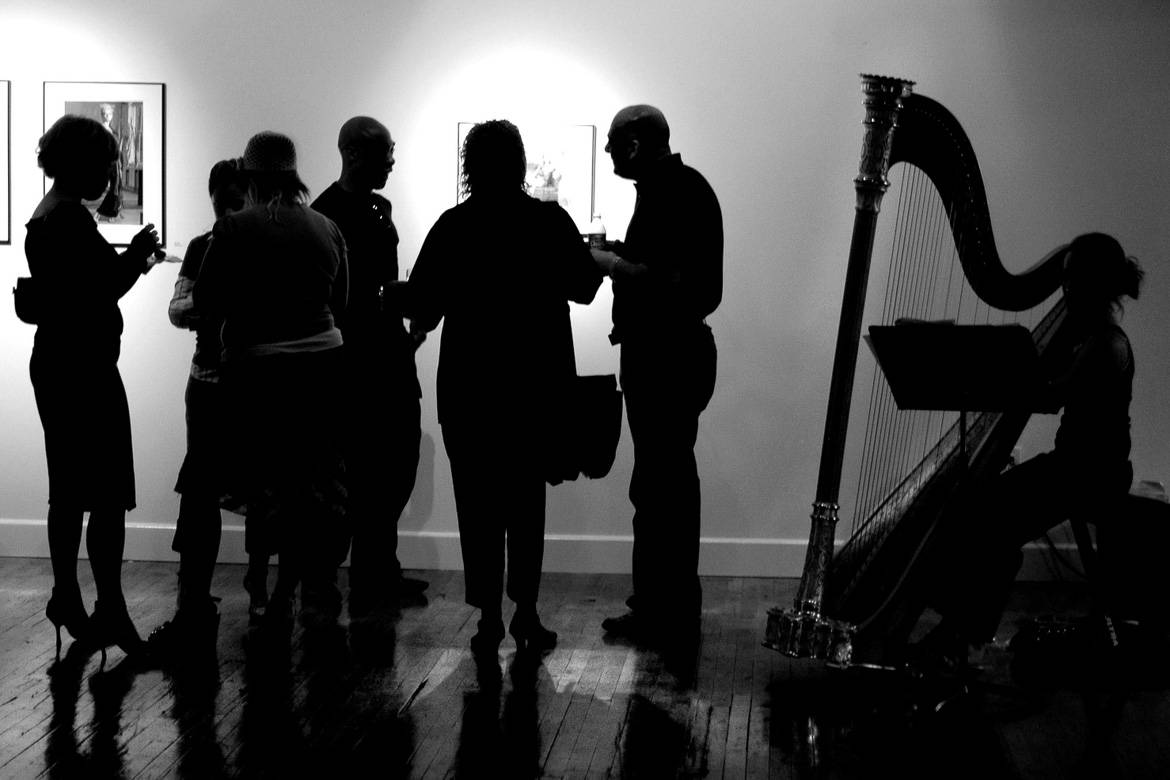 Various works of art are shown at an art gallery
Did you know that there's a gallery in Notting Hill dedicated to graffiti? The once heavily denounced graffiti art form has gathered a positive following at the Graffik Gallery on the famous Portobello Road. This urban street art gallery showcases professional graffiti works for the public to view and also holds workshops that teach graffiti art.
 If you're interested in modern art, pay a visit to the Lumas art gallery. Their rotating exhibitions showcase works by various types of artists, so you never know what you'll find when you step through the doors!
Contemporary art, which is art from the last 20 years, is becoming increasingly popular. The Muse at 269 is a haven for contemporary artists to showcase their work. The gallery supports emerging artists and recent graduates to get their foot in the door of the art world. Visitors have the opportunity to see the works of young professional artists who could one day become famous firsthand!
Theaters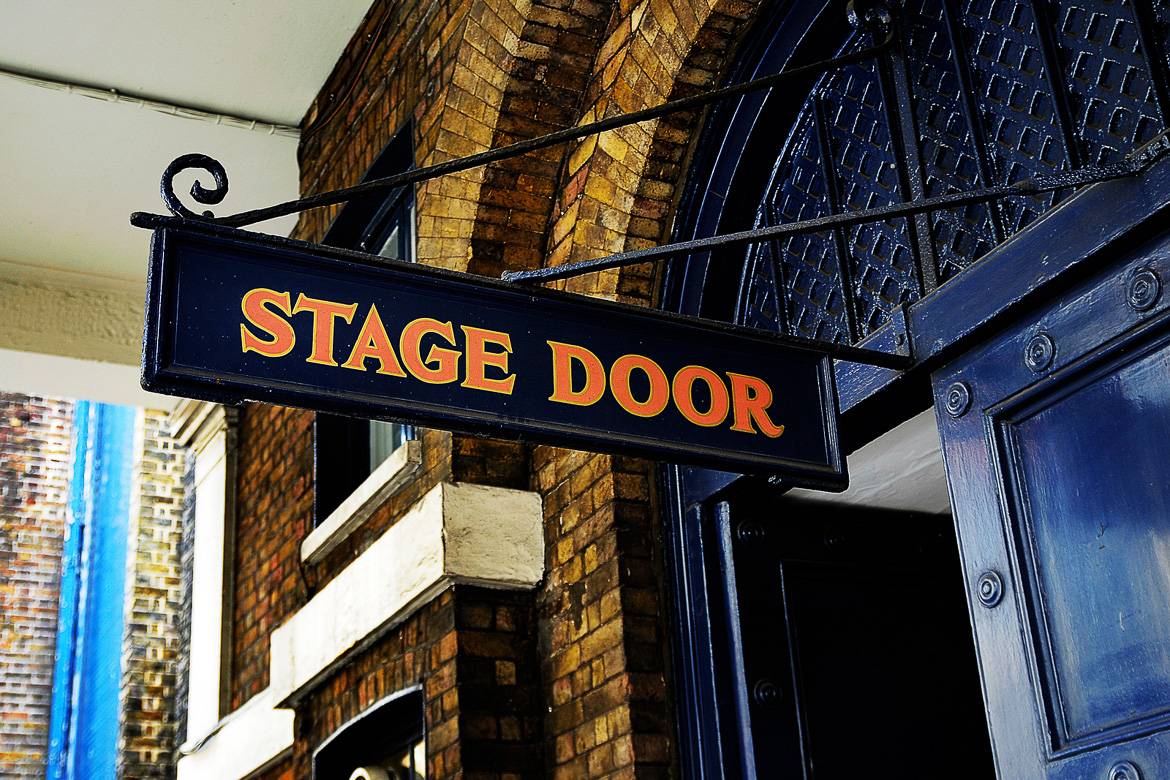 The stage door is the entrance for the actors in a production.
The Gate Theater has promised that no two visits to their theater will be the same. This dynamic setting has specialized in theater productions for the past 35 years and provides a space for the imaginative and ambitious. Their plays captivate the audience and leave them wanting more.
The Print Room is in inside a historic Victorian building and is known for its elegant structure and powerful productions. This venue offers viewers multiple opportunities to enjoy a variety of unique productions ranging from plays, to poetry, to comedy. The theater also will have a cinema that opens in spring 2015.
Cinemas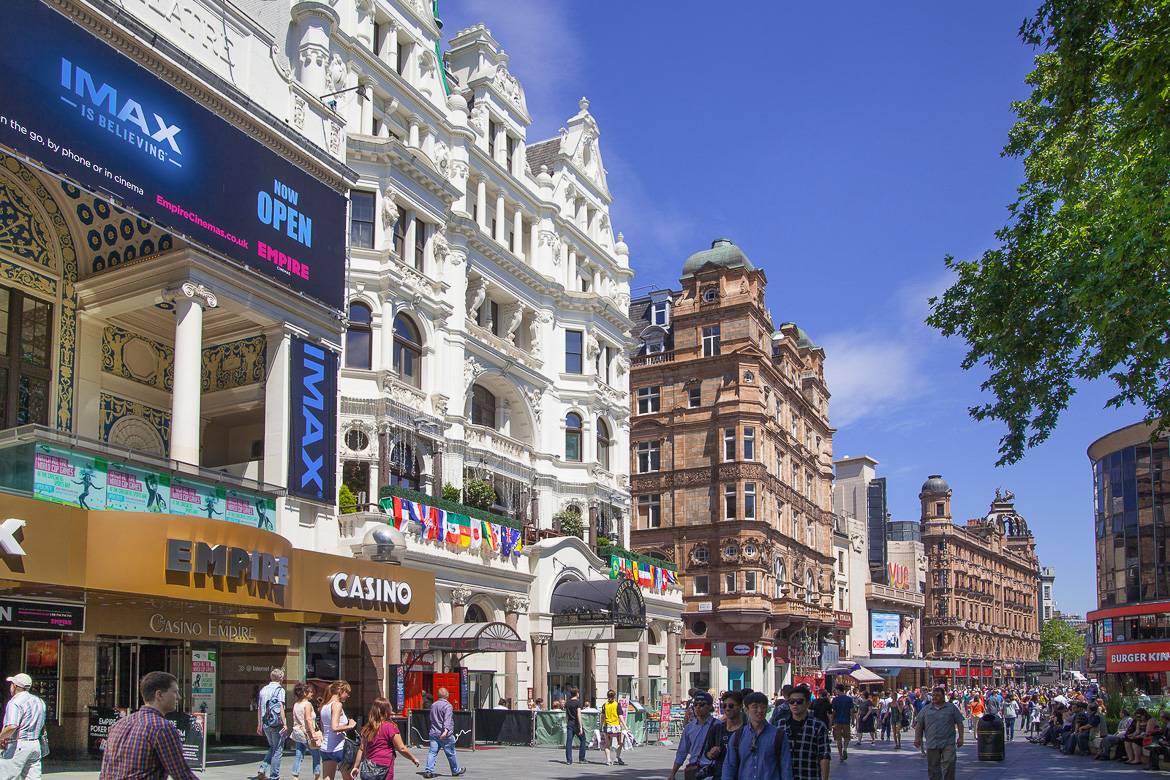 There are numerous cinemas in London!
Are you looking for a cinema that's playing the hottest new movies? Look no further than Electric Cinema in Notting Hill. It has all the newest movie releases, plus indie films that won't be in the large franchise theaters. The theater was built over 100 years ago and has large leather seating for maximum comfort!
If you're looking for a modern cinema, the Odeon Whiteleys has every new movie release. This movie theater offers traditional 2D and the real 3D experiences. They even have special screenings for children, British films, and Bollywood films! Check out the endless variety of films at this theater.
Notting Hill is not unfamiliar with the world of cinema, as it has played as the backdrop to multiple film productions. There's even a film (Notting Hill) named after this iconic neighborhood!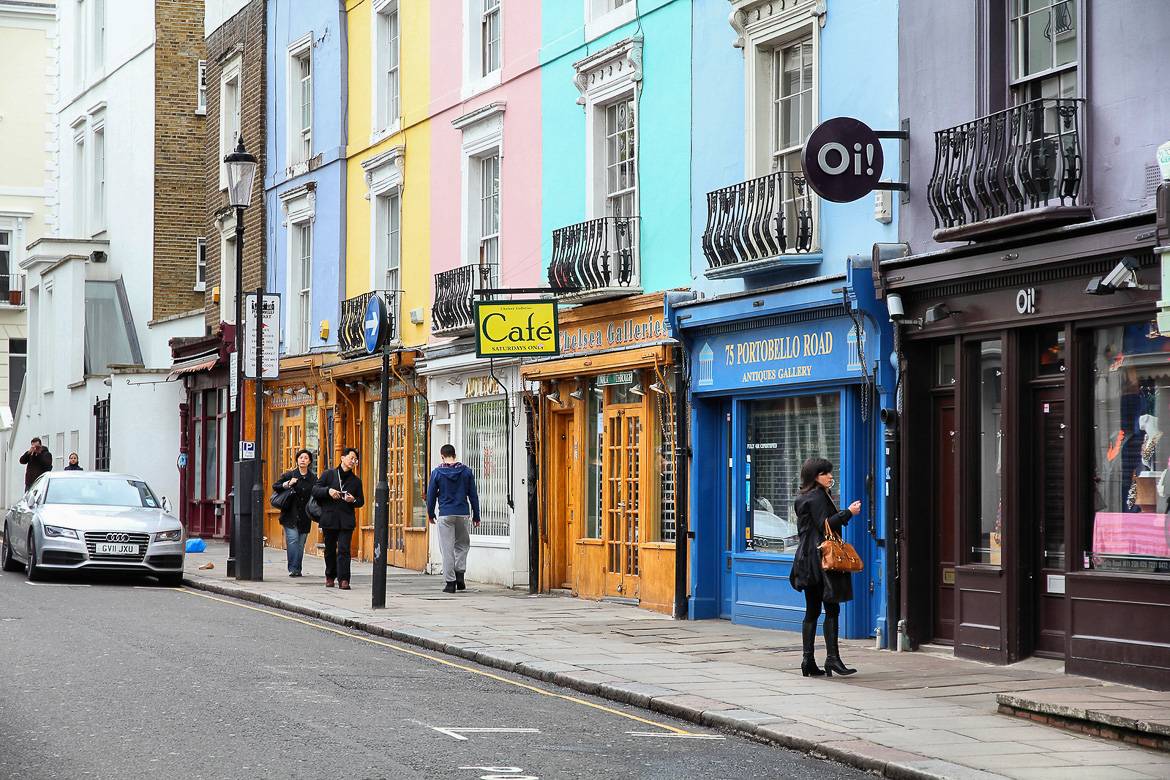 Cafés and shops line the streets of Notting Hill
Now that you're familiar with Notting Hill's great art and music scene, check out our vacation rental discounts in this iconic neighborhood! These Notting Hill vacation rentals are 10% off the price listed on our website. This special deal for our readers is only available until May 15th, 2015, so don't miss out!