You asked for apartment floor plans—Et Voilá!
Not good at puzzles? Sometimes, putting apartment pictures together in your "mind's eye" is not easy. (Neuroscientists tell us that not everyone is "wired" the same for spatial orientation!).
Many of our rental accommodation descriptions will now include a simplified version of the floorplan. We hope to present a better overview of room size, location, and orientation of our rental apartments. This is particularly useful on duplex and large apartments (see a 4 Bedroom Duplex in Paris).
Hope you enjoy it.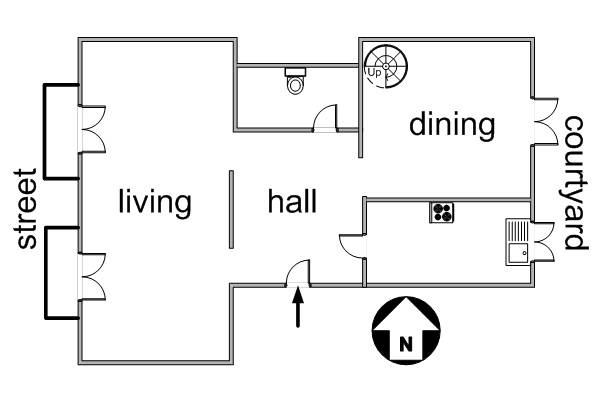 P.S. Due to the labor required to draw these layouts, not all of the apartment descriptions have them yet, but we are working hard to provide as many as possible.