Tower Bridge
Bermondsey Street in Southwark is one of the trendiest spots in the whole of London. Lined with bars and art galleries, the chic and stylish Londoners flock to this area at any given time. And close to the lovely Tower Bridge, what's not to love about this two-bedroom apartment rental in southeast London?
Two-bedroom Apartment in London:
Sleek and luxurious living is what's in store for anyone who rents this pristine abode. This 2-bedroom accommodation in Bermondsey (LN-257) showcases an open, modern kitchen, and two spacious double bedrooms.
And who says you can't get anything for free? You sure can in this London apartment! Some of the best perks of renting this two-bedroom in Bermondsey include the use of a free laptop with a WLAN card, free local phone calls from a LAN line, complimentary beverages and a free bottle of wine with your booking. With easy access to the West End via the nearby underground, the possibilities for fun and excitement are endless.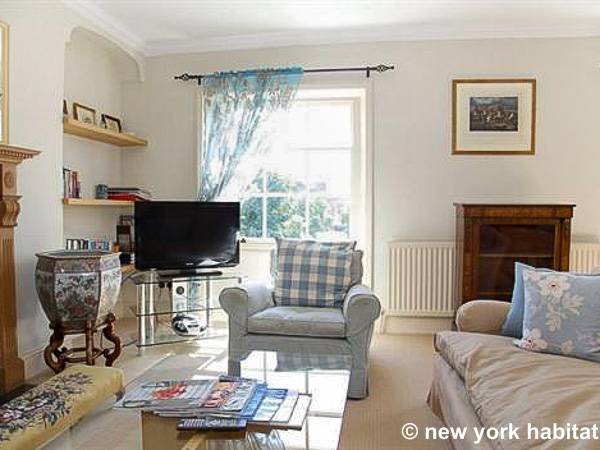 London Accommodation 2 Bedroom Rental in Chelsea (LN-461)
Other apartments in the West End of London:
If you enjoy the hustle and bustle of the West End, you will certainly love this two-bedroom Vacation Rental in Kensington – Chelsea (LN-461). Both the Bermondsey two-bedroom and the Chelsea three-bedroom are situated in South London near the River Thames. And by renting either of these two elegant apartments, shopping, dining and entertainment are never far away, and the sounds of the city are right outside your front door!
Why is the two-bedroom apartment in Bermondsey, London a hidden gem?
Living in Central London is like living in Times Square. Big, beautiful and busy; Central London is an adult playground, full of shops, restaurants, pubs and everything else imaginable! The fashionable and immaculate living conditions also make this two-bedroom apartment rental in Bermondsey a hidden gem. For up-to-date information on South London happenings such as sport, the job market and travel tips, visit icSouthLondon.
If you would like some travel tips from us here at New York Habitat, check out our blog titled Globetrotters: Apartment Tips for International Travel.
Feel free to comment on the fabulousness of South London below.
Related apartment rental posts from New York Habitat: