New York City's landscape can be so overwhelming that the only way to take it all in is to cross the East River to Brooklyn. Brooklynites have long known the pleasure of enjoying Manhattan from a safe distance, away from the perpetually honking horns and human traffic of Downtown. While many Brooklyn natives claim that Sunset Park, the Brooklyn Bridge or their kitchen window has the best Manhattan – New York view, we at New York Habitat crown the Empire-Fulton Ferry State Park as the best place in Brooklyn to gaze at the Manhattan skyline. New York Habitat has Brooklyn accommodations that will put you in close proximity to the park, perhaps in an apartment with a city view of its own.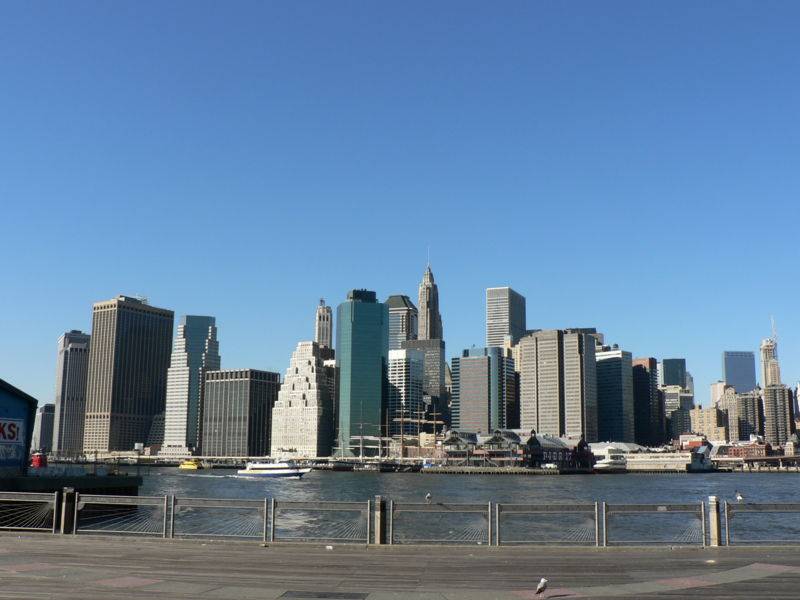 The Empire-Fulton Ferry State Park is a nine-acre green space on the East River that is devoted to the appreciation of its surroundings. That is to say that the park's greatest asset is its environment–tucked between the Manhattan and Brooklyn Bridges, and staring directly at the mass of Downtown Manhattan, it is impossible to visit this park without ones eyes darting around like a bumper car. This park is meant to be a place for spectators, like the seats in a Roman theater. Photographers love this park but often find their lens to be insufficiently wide and their photos unjust. Anyone visiting here is sure to be reminded of the countless music videos and photo shoots that have taken place in the park. Also on the park grounds are the Empire Stores building and the Tobacco Warehouse, two late 19th century buildings from the heyday of Brooklyn's shipping past.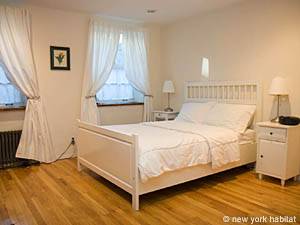 Staying in a Brooklyn apartment rental is a great idea if you plan on visiting the Empire Fulton Ferry State Park a few times. New York Habitat's Brooklyn rentals have skyrocketed as the borough becomes more and more of a tourist attraction. This 1-bedroom rental accommodation in Boerum Hill, Brooklyn(NY-11601) features exposed brick and hardwood floors. For more space guests can take a look at this 4-bedroom apartment rental in Prospect Heights, Brooklyn (NY-12445).