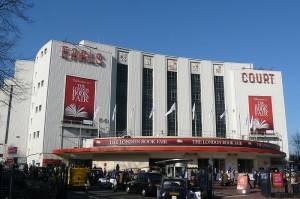 Earl's Court in London. Photo by Fernando Pascullo
Earl's Court is not only one of London's most popular spots for international travelers, it's also one of the most recognizable on-screen sites for film fans. Exploding with activity and nightlife (pubs, cinemas, music venues, late-night coffee houses, ethnic eateries) and located near some of the city's most beloved museums and cultural institutions, it's the perfect setting for myriad movies—not to mention the perfect spot to stay in a vacation rental in London!
One of the directors attracted to the energy of Earl's Court is Roman Polanski, who shot his thriller "Repulsion" (1965) there, depicting the unnerving unraveling of Catherine Deneuve, who is as beautiful as the well-heeled world she occupies.
Her apartment can still be seen in a mansion block behind Earl's Court station across from the house where David Naughton makes his memorable transformation in "An American Werewolf in London." (Other scenes from that classic horror flick were shot in Earl's Court's gorgeously gothic Brompton Cemetery, which was also featured in Cronenberg's "Eastern Promises" and stood in for Russia in the Bond film "Goldeneye.") If you go to any of these spots to snap a photo of cinematic history, be sure to stop at some of the many food shops scattered throughout Earl's Court—just follow the tempting scents of Portuguese pastries, Turkish coffee and freshly made crepes.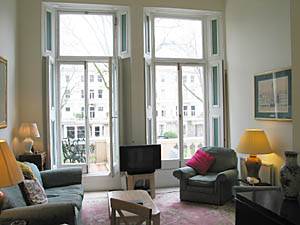 London Accommodation: 2-bedroom rental in Earls Court (LN-81)
True to life, Deneuve's character goes on foot from her Earl's Court flat to many nearby London attractions, such as the art and shopping districts of Kensingston–Chelsea. In fact, she has just a ten-minute walk to work in a stylish South Kensington salon (in the film, it's Madame Denise's Beauty Parlor; in real life, it's the thriving Thurloe's). A few steps away is the authentic Hoop and Toy pub, the setting in the film where Denevue's boyfriend hoists a few pints with friends. It's a scene you may want to recreate, given the pub's inviting atmosphere.
The pair also stops to eat near South Kensingston station, where the choices for a tasty take-away or a memorable sit-down meal are astonishing. From there, it is less than a few blocks to The Natural History Museum, The Science Museum and the Institut Francais (with its Cine Lumiere movie theatre), should the desire to pay tribute to Denevue's home country suddenly overwhelm you.
All in all, Earl's Court cannot be topped for variety and convenience. If you'd like to put yourself in Denevue's fashionable ballet flats and experience all that London has to offer, we suggest staying in one of these well-located vacation rentals in South Kensington:
A 3-bedroom accommodation in Earl's Court, Kensington-Chelsea (LN-295); this spacious and beautifully furnished flat is in a period mansion block and comes complete with laundry and central gas heating. Client testimonials declare: "Central to what we wanted to see and to transportation;" "The apartment was huge, absolutely lovely;" "We loved our apartment and Earl's Court area;" "We found the location, décor, service, appliances and everything to be wonderful!"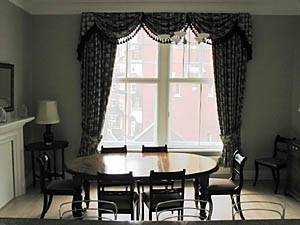 London Apartment 3-bedroom rental in Earls Court (LN-295)
A roomy 4-bedroom vacation rental in Kensington-Chelsea (LN-380), nicely situated on Earl's Court Road between Old Brompton and Cromwell Roads. This flat has a separate reception room, an ensuite bath in the master bedroom, two additional bathrooms and laundry. Client testimonials rave: "Perfect, clean, well-located. Everybody was happy!"
An impressive 2-bedroom accommodation in Earl's Court, Kensington-Chelsea (LN-81), overlooking a lovely garden in Earl's Court Square. This first-floor flat, in an amazing pre-war walk-up building, has gas central heating, high ceilings and French windows leading to a balcony with table and seating for four; the entire property is broadband-enabled. Client testimonials enthuse: "The apartment was clean and well-ordered and had a wonderful little balcony that looked out on the common garden in the square."
So to spend time in one of the most cinematic parts of London, consider a New York Habitat accommodation in Earl's Court. If Catherine Deneuve stayed here, you know it has to be chic! Leave a comment to let us know what other films you'd like to see mentioned in our Cinematic London Top Five list—and be sure to check out our next choice.
Check out #5: Liverpool Street