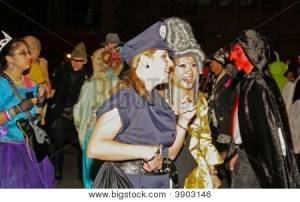 For most Americans Halloween represents an opportunity to put on a costume for a night, eat a lot of candy and take the kids out for a night of walking throughout the community. In New York, however, the holiday is taken rather seriously. Costumes are way over the top, adult consumption of candy mixes with that of alcohol and the streets of Greenwich Village revert to a controlled chaos. The Greenwich Village Parade is one of New York's wildest, weirdest and original events. A true must-see for any serious visitor to New York this fall.
The Village parade has been an annual event for over 30 years. Starting at 7pm and running along 6th avenue, the parade includes hundreds of puppets, dozens of bands and performance artists, and thousands of New Yorkers in some of the most inventive costumes on the planet. Anyone in a costume is welcome to march, but the true show is watching the craziness from the sidelines.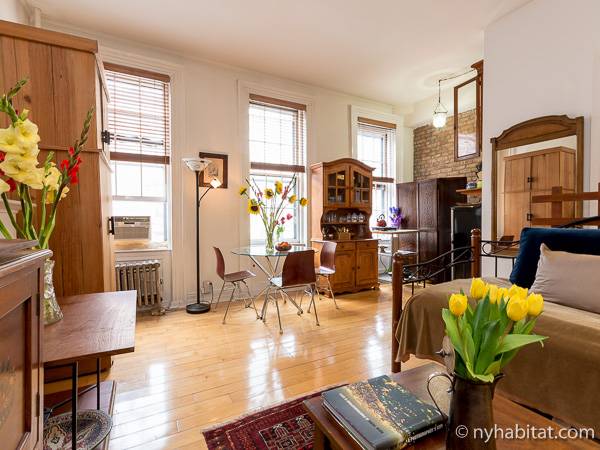 New York Accommodation Studio in East Village (NY-11966)
Any out-of-towner looking to throw on a mask and act like a real New Yorkers can find refuge in one of these available New York Habitat
accommodations in Greenwich Village or the West Village
.
– One apartment to consider is the modernity of this 1-bedroom rental accommodation in Midtown West-Chelsea (NY-12442).
– Another option is this studio in East Village (NY-11966). Walk across Washington Square Park and you will find yourself in the middle of the parade.
Have you been to the parade before, comment below on your favorite costumes.