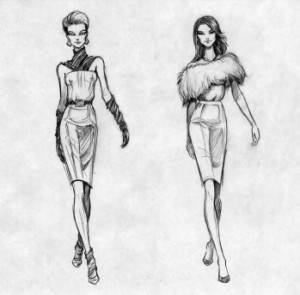 Enjoy the alternative Fashion Week in trendy London!
By the time February is over, most of us have had our fill of Fashion Week and flawless models. In
London
, New York, Paris and Milan, there's no escape—but there is an alternative!
London's Alternative Fashion Week takes place for five days at the end of April
(this year, from the 20th to the 24th), giving us a respite from the more mainstream shows and a re-energized set of aesthetics to consider. Of course, if you really want to slip into something comfortable, we recommend a New York Habitat
vacation rental in fashionable Shoreditch, a borough of Hackney
.
London has always been known for its offbeat, cutting edge sense of style, and the Alternative Fashion Week shows seldom disappoint. Showcasing emerging new talent and innovative designs, the event emphasizes fashion-forward pieces that range from the utterly wearable to avant-garde styles that give us a glimpse of what the future of fashion may someday look like on city streets.
Don't get the wrong impression, though—far from being intimidating, London's Alternative Fashion Week aims to make fashion more approachable and affordable. Held under the glass roof of Spitalfields Market in Hackney, an appropriately cool venue known for its one-of-a-kind yet reasonably priced street market finds, the lunchtime fashion shows are open to everyone. The event is perfect for people-watching—and often, the outfits of the attendees are as inspiring as those on stage.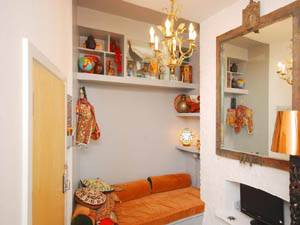 London Accommodation Alcove Studio in Shoreditch, Hackney - East End (LN-998)
The nearby neighborhood of Shoreditch offers the latest in art, design and music (often in one place, like the Old Truman Brewery or Whitechapel Art Gallery), and the food, clubs and community feel is unmatched. For a simply stunning place to stay, consider these New York Habitat flats in Hackney:
• A funky and eclectically furnished alcove studio in Hackney, Shoreditch (LN-489) well situated between Hoxton and Old Streets. This homey accommodation, on the first floor of a converted warehouse building, comes complete with a double bed and sofa, laundry/dryer, brick inlay, a turquoise painted kitchen, and tiled shower. All that—yet it had us at "converted warehouse"!
• A unique and artistically appointed alcove studio in Hackney, Shoreditch (LN-998) on vibrant Fanshaw Street near Old Street station. This apartment, on the first floor of a walk-up building, is both fashionable and functional, with white walls,  modern furnishings, a double bed and sofa, plus a roof-top terrace!
Since affordability and accessibility are always in style, we suggest a stay in a New York Habitat vacation rental in Shoreditch, London.
Let us know some of your favorite up-and-coming London designers or some can't-miss spots in Shoreditch with a comment below.