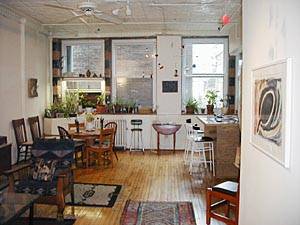 New York Apartment: 2-bedroom Bed & Breakfast in Greenwich Village (NY-9572) photo
After sharing with you some tips on how to avoid rental scams and determine if you are dealing with a legitimate company or agent before choosing an apartment,  this week we wanted to show you how to spot clues that the apartment you are looking to rent may be a fake.
Rental scams are on the rise, so it is more important than ever to look into the person or company that you are dealing with and make sure they are legitimate. Here are a few things to look out for:
1)    Is there a legitimate company name on the contract that you can investigate further? : We have seen many fake contracts with "company names" like "Charming and Cozy Apartment in Time Square" or "1br-Beautiful Option for Hotels". Those are not business names; they are lifted straight out of a rental ad!
2)    You are receiving communications from multiple email addresses or names: If the email address contains a company domain name (the part just after the @ symbol in the email) you can look up the company to get more information on them.
3)    There are errors in the rental dates or prices quoted: Most scammers cannot be bothered to take the time to change the details for every scam or they are scamming so many people that they become confused themselves. That is a major red flag!
4)    The directions to the apartment don't make sense: Google Map the address and see if the directions you have been given are legitimate. Many scammers don't know the area and have no idea how to get to the apartment. A legitimate rental agency or broker will know the best way  to get to the apartments they are listing.
5)    The wording of the contract or communication from the agent or company is awkward or has spelling or grammatical mistakes: It may also have numerous repetitions or contradictions within it. Legitimate companies and brokers will have professionals reviewing their contracts to make sure there are no spelling or grammatical errors.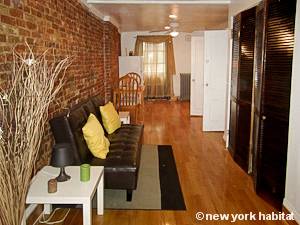 New York Apartment: Alcove Studio Apartment Rental in Clinton Hill (NY-14911)
If you show up at your destination and realize you have been scammed:
1. Of course, find an alternate accommodation.
2.    Once you are settled in a new accommodation you can alert your bank or credit card company to the fraud so they can stop payment dispute the charge.
3.    Keep copies of all communications with the person who scammed you and a record of all monies paid and the accounts involved. There may be bits of information within those communications that can help police track down the scammer.
4.    File a police report with the local police to document the incident. Insurance agencies often ask for a police report of any alleged theft. If you have travel insurance, check whether you are covered for this type of loss, as each plan is different.
So, do what your instinct tells you — do what all tourists are known for — ask a lot of questions and always check the directions — and you can avoid a rental scam!
Share you experiences and comments below.
Until next time……SAFE & HAPPY TRAVELS!