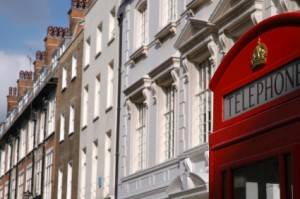 Mayfair London
London has long had a reputation for being one of the most expensive cities in the world—but tourists never stopped visiting anyway, and who could blame them? Now, with the pound down and bargains to be had all over the city, it's time to come to London and see what all the excitement is about.
For years, New York Habitat has been providing visitors with high-quality, low-cost places to stay in England's capital—and now we're bringing you a bargain hunter's guide to one of the most beloved cities in Europe. Renting a New York Habitat vacation accommodation in London? Cost-effective. Not putting off your travel plans to London any longer? Priceless.
One of the areas in London most associated with luxury is Mayfair. Home to the designer fashion houses on Bond Street, Bonham's private auction house, an outpost of Sotheby's, and other British institutions such as The Ritz and Savile Row, parts of Mayfair may seem prohibitively expensive for the average tourist. Yet it would be a shame to miss the amazing architecture and long-standing traditions on offer there. Indeed, flats in Mayfair are a marvel architecturally-wise.
So instead of having afternoon tea at The Ritz, which will set you back almost fifty dollars per person and requires a jacket for men, head to the neighboring Fortnum & Mason department store, where you can enjoy tortes, mini strudels, sandwiches and an assortment of sorbets and ice creams in exotic flavors at the pretty Parlour Restaurant on the first floor. Kids will love it a lot more—and it will end up costing less than ten dollars per person. Of course, to make it more authentic, you can always order tea, though we prefer lemon curd sorbet, especially on summer days!
If a bespoke suit on Savile Row is too rich for your blood, consider hitting up the London stores featuring hip street styles along Oxford and Carnaby Streets (perennial favorites Top Shop and Ben Sherman among them). If you're in London at the end of June, lucky for you—that's when the huge summer sales begin, though prices (as well as stock) continue to decrease well into August.
Skip pricey lunches and dinners in Mayfair and opt for a budget-conscious buffet at Govinda's vegetarian restaurant on Soho Street. The food is spicy, tasty and run by the International Society for Krishna—not something you'll find in every city, but a long-time London institution. Or head to Soho's Berwick Market to buy fresh veggies, fruit, cheese, olives and fish from the nicest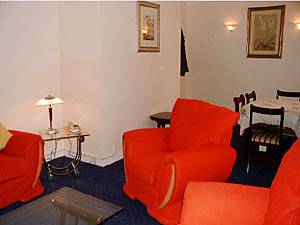 London Vacation Rental 2 Bedroom in Mayfair (LN 334)
vendors in town
, complete with Cockney accents, and cook up a quick lunch in your nearby New York Habitat
accommodation in Mayfair
, such as:
New York Habitat knows how to make even the "ritz"-iest areas in London affordable and accessible.
Leave a comment below to let us know your favorite bargain hunting tips in London, and make sure to catch our next money-saving secrets.