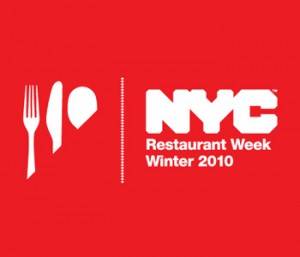 New Yorkers are not famous for their home cooking. They order take-out lunch from the Chinese place closest to their work, argue incessantly about the city's best burger, and many of them spend more time eating out than in their own kitchens. Eating out in New York is simply too easy and satisfying to slave over the fire at home. Though securing a sit-down meal in a Manhattan restaurant is far from a challenge, doing so in one of the city's more notable eateries at a reasonable price takes a lot of luck and probably a connection or two. Although little known to out-of-towners, New Yorkers have been taking advantage of the city's seasonal Restaurant Weeks for years. For many Manhattanites, the deals associated with Restaurant Week are almost as irresistible as the food. Although New York apartments offer the option for guests to cook at home, many travellers find the New York culinary scene too tempting to pass up.
The city of New York first revealed the popular Restaurant Week way back in 1992 when it was developed to entice the hordes of in town for that year's Democratic National Convention into the city's culinary hotspots. Though originally created with convention attendees in mind, it was the savvy locals that took notice of the three-course meals being served at a fraction of their normal price. In 18 years the event has grown exponentially, with this winter's offering including 260 participating eateries, including The Russian Tea Room in Midtown West, the Central Park Boathouse, Ruth's Chris Steak House and the Asia-fusion restaurant Indochine located in Noho. During the two weeks of Restaurant Week all the participating establishments will offer 3 course prix-fixe lunch and dinner meals for $24.07 and $35 respectively. This winter's Restaurant Week runs from January 25th to February 7th. Guests looking for a reduced price on their foie gras should reserve a table now. In true New York fashion, a new addition to this year's event is the Restaurant Week Truck which will be tooling around Manhattan serving lunchtime fare.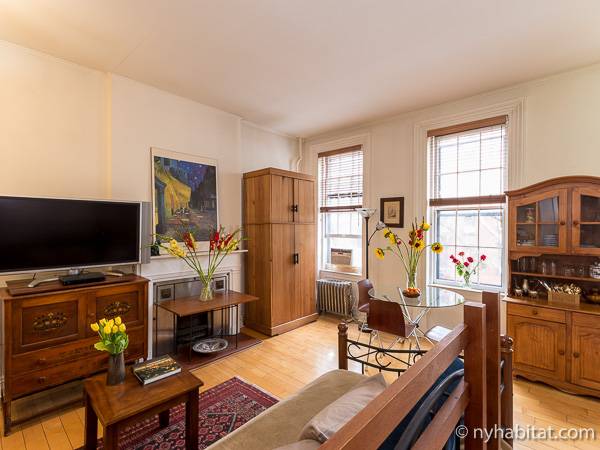 New York Accommodation Studio in East Village (NY-11966)
New York Habitat still has dozens of accommodations available in Manhattan for the culinary event, below are a few to get your search started:
– This studio vacation rental in Battery Park (NY-9990) features stunning views of New York Harbor, including the Statue of Liberty.
– This 2-bedroom accommodation in Murray Hill, Midtown East (NY-4147) features exposed brick and a private rooftop terrace.
– This studio vacation rental in East Village (NY-11966) features hardwood floors, a decorative fireplace, rooftop terrace and exposed wood beams.
Which eatery, normally outside of your budget, are you dying to try during NYC Restaurant Week?