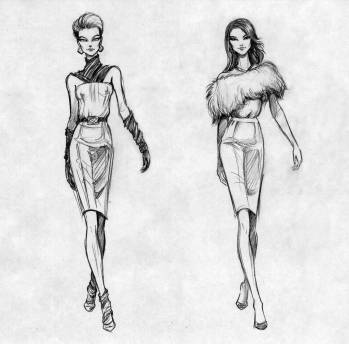 It's no secret that New York is truly one of the world's fashion capitals. Anyone that needs proof can simply stroll around the city during Fashion Week when the world's top designers and models head into the city to release their spring collections. Or better yet, visitors to the city can simply step out of their apartment and onto New York streets to gawk at the singular style of savvy, everyday New Yorkers. More than just a city full of fashion admirers, New Yorkers love to shop. Mets and Yankees fans might disagree, but the city's favorite past time just might be shopping.
This September 10th, the city is celebrating its past, present and future as a world fashion capital with the Fashion's Night Out event. In just its second year, the fledgling Fashion's Night Out brings together designers, models, fashion editors, celebrities and regular New Yorkers for a diverse celebration of modern fashion. The driving force behind the event is the participation of hundreds of retail stores and boutiques that will keep their doors open until 11pm, many of which will run special promotions and events as a special incentive for shoppers.  The event is not just designed to boost retails sales, a portion of the proceeds will go to the New York City AIDS Fund. As if that's not enough, the event also features a fashion show on September 7th at historic Lincoln Center in the Upper West Side (with a portion of the proceeds going to the NYC Aids Fund).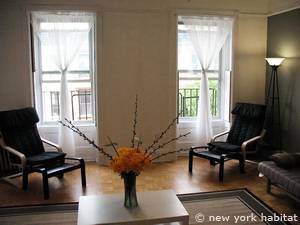 Photo of New York Vacation Rental (NY-14627)
Early September is a wonderful time to visit New York, the August swelter has largely moved out of town but the October chill is still a few weeks off.  Below are a few choice accommodations in Manhattan to get your search started:
– This impeccable 1-bedroom vacation rental in Midtown East (NY-12611) features hardwood floors, a decorative fireplace and is bathed in sunlight. The apartment is housed in a beautiful Midtown East townhouse.
– This ultra modern alcove studio rental accommodation in Midtown West-Chelsea (NY-12391) is located in Manhattan's flower district and is an ideal option for a vacationing couple.
– This 3-bedroom apartment rental in Harlem, Uptown (NY-14627) features parquet wood floors, street views and room for up to 6 guests.