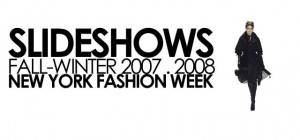 While most of us are contemplating our look for the Fall of 2007, the fashion industry is ready to unveil its 2008 Spring collections in New York from September 5-12, 2007. In other words, Fashion Week is upon us and for those of you visiting New York during the fashion week events, you know that finding an accommodation can be difficult.
Most of the festivities take place in centrally located Bryant Park, between Midtown West and Midtown East, but the buzz permeates the entire city and creates a special kind of energy.
Also, many people going to the Fashion Shows like to stay in an accommodation in the West Village and Greenwich Village areas because that is where many of the parties take place after the shows themselves.
New York Habitat has an array of apartments that will put you in the heart of the action. Here are some interesting loft apartment options that are still available as of August 20th during Fashion Week: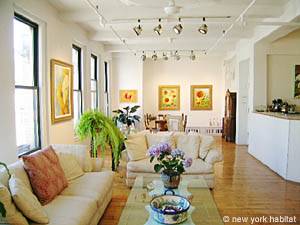 New York Apartment Studio in Chelsea (NY-8169)
Nautica kicks off the show September 5 at 9 a.m. and the week-long event closes with Tadashi on September 12 at 2 p.m. For the entire schedule, check out the official
Mercedes-Benz Fashion Week website
.
If business as a model, designer or fashion aficionado brings you to New York that week, consider renting an apartment in Midtown West or a rental in Midtown East for example. Our offerings include something to meet almost everyone's needs, including such features as screening projectors, photo studio spaces and well-located apartments near Greenwich Village/West Village and most any other Manhattan neighborhood you would like to stay in.
If you are interested in Fashion, remember that New York Habitat also offers accommodations in London and accommodations in Paris for their respective Fashion Weeks. Remember, too, that if you are coming back for the February or September Fashion Weeks in New York, it is never too early to book your apartment for the next one