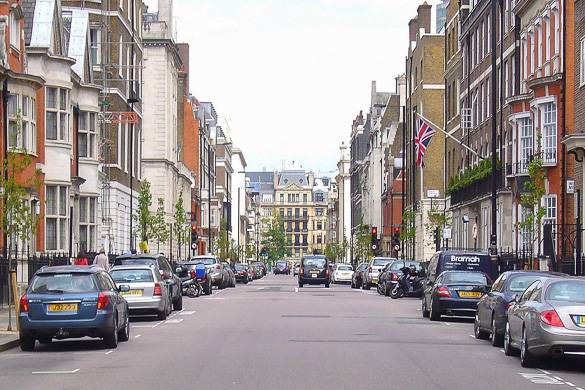 New York Habitat can help you on the road to owning a home in London.
New York Habitat is pleased to share some exciting news: We are expanding our London office to include property sales!
With the new London Property Sales & Property Finder Service division of New York Habitat, our clients will be able to enjoy the insider knowledge and the security of a team with 15 years of experience. We are here to help you buy property in London, whether it's finding a permanent home for long-term relocation or investment, or helping London owners advertise and sell their property at a competitive rate through the company. Whether it's a new flat or a classic townhouse, we will be happy to help you find your dream London property in your ideal location and within your budget.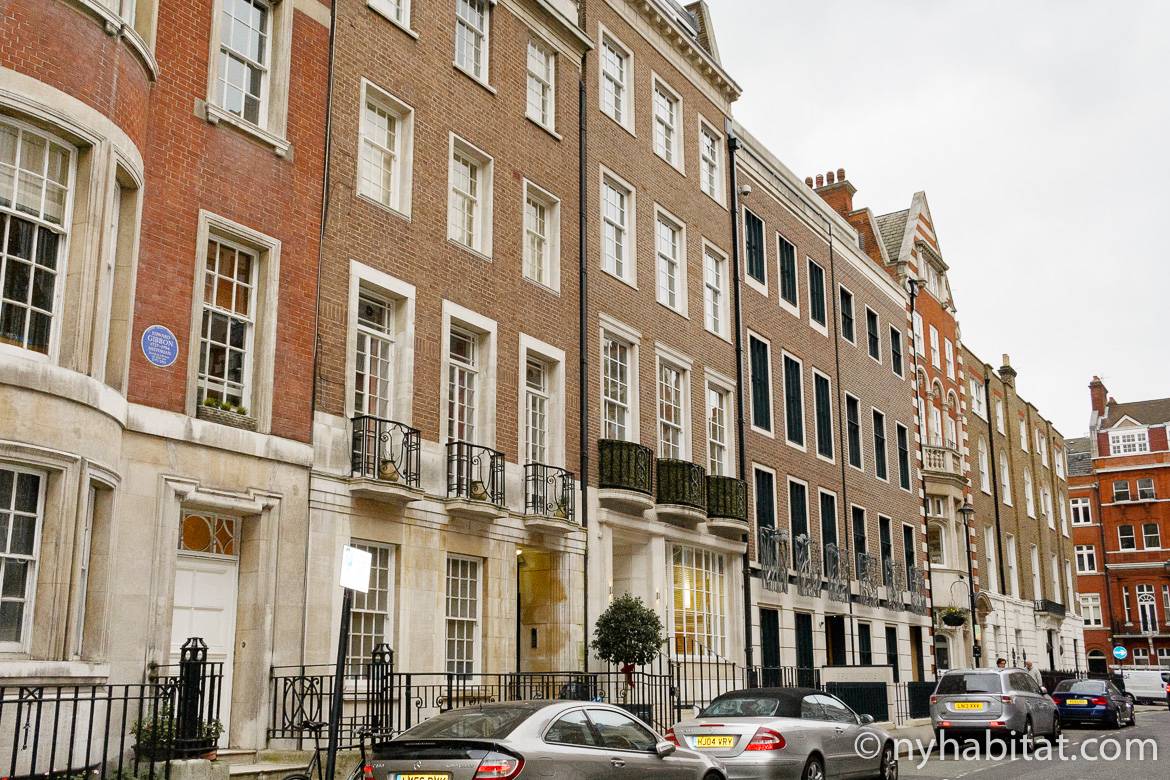 Whether it's a townhouse, flat or private home, we can find the perfect property for you.
Of course, our proud tradition of offering fine furnished apartments for long-term renters, vacation rentals for travelers, temporary student housing and corporate relocation in London will continue as it has since 2002. We view the new London Property Sales division as an exciting opportunity to further serve some of our property owners who have loyally listed through New York Habitat over the years. Finally, when faced with an inquiry from an owner about selling London property through New York Habitat, we can answer with an enthusiastic "Yes!"
New York Habitat- London Ltd.: Experience you can trust
As mentioned, New York Habitat has a long and proud history of serving clients from all over the world, whether they are traveling for leisure or looking to relocate for work, school or just an extended stay in the city of London. After New York Habitat was established in 1989 by President Marie-Reine Jezequel, the company subsequently expanded to include an office in Paris in 1996 and the South of France in 2001. In 2002, the company opened a new subsidiary in London with the creation of New York Habitat- London Ltd, with the oversight of director Charlie Rearden.
Charlie first joined New York Habitat in March 2000 as an intern and was trained in all parts of the rental process in both English and French in our Paris office. After his time interning, Charlie went on to single-handedly establish the London department, one apartment at a time, learning the ins and outs of the London market along the way and establishing relationships with our many London owners.
In the years that followed, the London division grew to a formidable force in short and long-term lets (or rentals). To date, that force includes very short-term rentals (also called vacation rentals) and long-term furnished rentals, perfect for those relocating for work or school.
After recurring instances of inquiries about buying or selling in London, Charlie and his associate Henry Row were struck with an idea—why not expand the offerings of the London department to sales? With Charlie's 15 years of experience in the London rental market and Henry's separate experience with his sales and lettings agency, the London team knew they were ready to tackle the London sales market and further offer their skills to the clients New York Habitat is pleased to serve.
Words from the director—Charlie Rearden speaks about the future of New York Habitat London
These days, Charlie is a pretty busy guy. Preparing a new branch of our subsidiary is a big job (albeit one we are thrilled to unveil!), but we were lucky to be able to sit down for a brief interview about what clients can expect and what's on our agents' minds these days with the advent of our new London Property Sales department.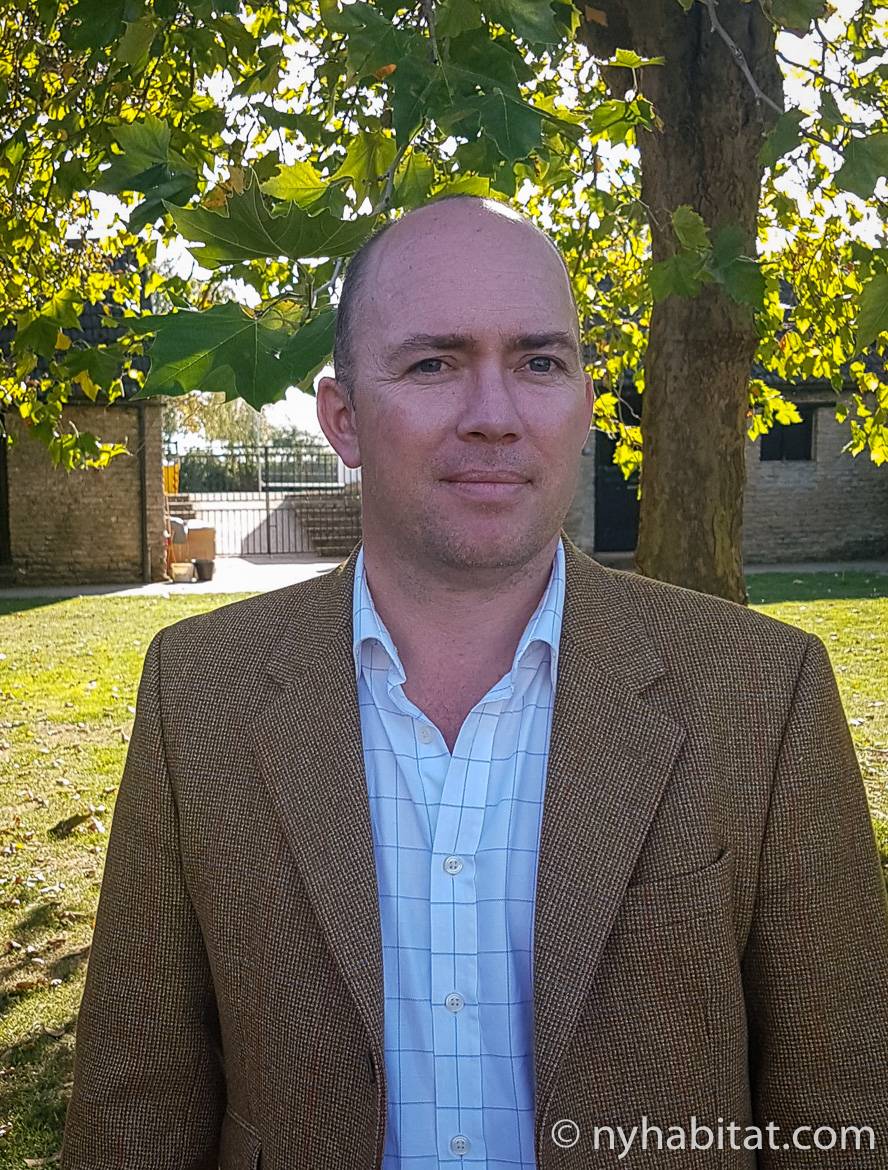 New York Habitat London Ltd. Director Charlie Rearden
New York Habitat: In light of our exciting news, can you give our customers a brief rundown of what they can expect from the new sales department?
Charlie Rearden: [Henry and I] have been discussing for the last 2 years… having the option of selling properties through New York Habitat, which would be able to advertise through some of the major portals in the UK.
NYH: Can you explain why buying or selling with New York Habitat in London would be a good move [for our clients]?
CR: We have moved from vacation rentals to short lets to corporate lets, so we sort of covered the whole spectrum. With the number of owners who have come to us saying, "Are you involved with sales?" up to this point we've had to say, "No, we're not."
We've also had inquiries saying, "Can you help us purchase something in London?" Which of course is something we can always do, because in terms of licensing… there's no reason why we can't help somebody find a place to buy as well as a place to rent. It boils down to the same thing. The whole search process and the sales process are not dissimilar. So, there's the idea that we are restricting ourselves by not offering it. We decided, "Why shouldn't we make that available to our clients?"
NYH: So, in terms of our London agents' experience, there's a lot of crossover already?
CR: There are two of us in the London department at the moment… we know the city and we've got a reasonable idea of where the market is.
NYH: Can you explain for our clients how comprehensive the sales experience will be with New York Habitat?
CR: What we do is we can advertise properties for sale, and we can also assist the search process in order to buy a property. Basically, we are negotiators. We can assist with the negotiation of sales and purchase.
NYH: With that in mind, can clients expect a lot of listings, or a more personalized approach?
CR: We're not looking to flood the department at the moment, if we have 2 or 3 property [listings] for sale, it's fine. What we also want are clients looking to buy, because we can and have, in the past, taken people out on a fact-finding and buying mission, as well as a fact-finding and letting mission. It's the same thing to us.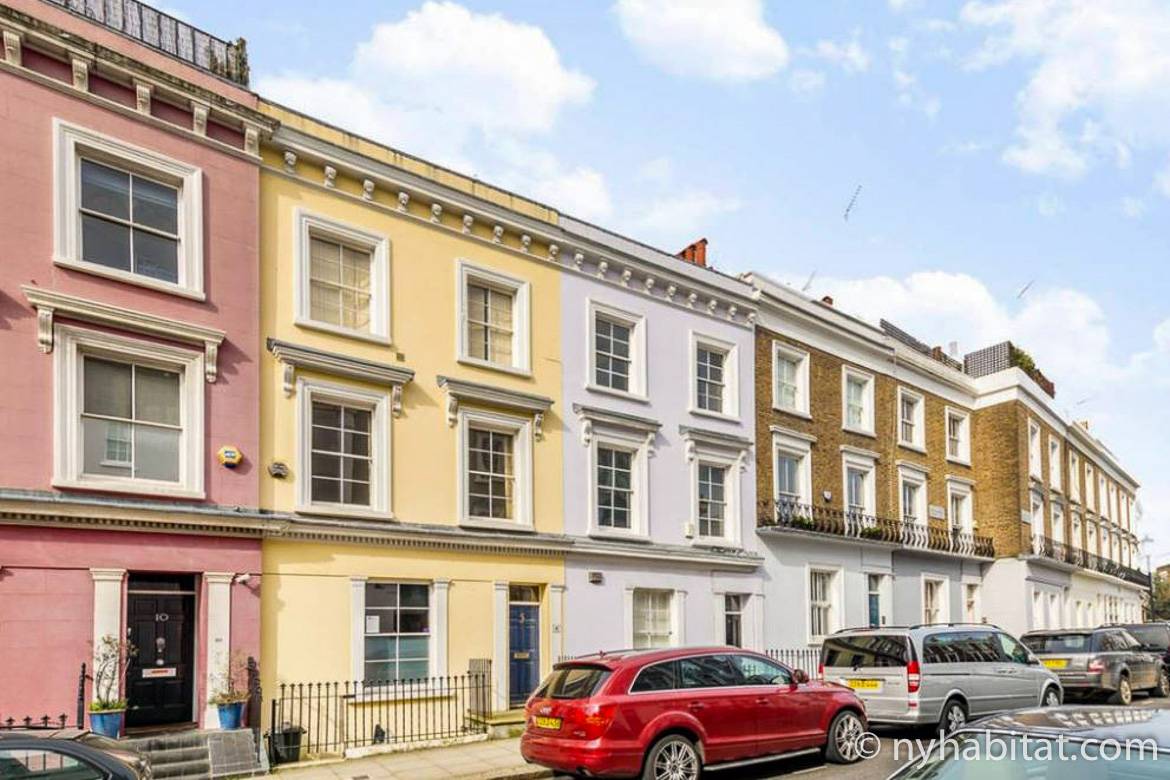 Work with New York Habitat to get the invaluable local knowledge of London neighborhoods that you won't get on an online listing site.
NYH: Having the experience that you have in the London market, and in terms of starting this new venture, what are some challenges that you, with your particular expertise, are prepared to tackle?
CR: Property technology at the moment, certainly in the UK, is all leaning towards self-sales. There's probably half a dozen sites now where they will do a flat-rate sale. They will advertise somebody's property and they will put it on the website, but they won't really get involved. It's just having a portal. We're prepared to actually be the agent involved and offer a reasonable rate, rather than the higher rates, and… be the local presence. It offers [our clients] experience and someone to talk to, rather than just dealing with a website.
NYH: In terms of having that as a challenge, would you say that there are benefits to working with New York Habitat beyond getting a good price?
CR: It's affordable rates with a hands-on approach, as opposed to flat rates with a website just pushing a property which only sets it up to basically sell itself.
NYH: Is there any other benefit of working with an agent in terms of local knowledge?
CR: Yeah, you can certainly say that local knowledge in terms of where and what people are looking for, where they want to buy and what pricing there is in the area, is something that we would be able to advise on. Whereas the online portal agencies are, in many cases, taking properties the owner listed where the owners want to get as much as they possibly can. So it can skew the market a bit in certain areas.
NYH: It's sort of like buyer protection.
CR: Yes.
NYH: What other features of the new sales department are most exciting for you?
CR: Well, it's certainly a new challenge. London property prices have been going up and up; they've sort of stagnated recently, and we've seen a number of owners who are ready to sell. I suppose that's the most exciting thing; is that when people are looking, it doesn't matter whether they're owners who are selling or whether we've got clients who want to come in and buy. It's something that we can do for them, which is not something that we were able to do before.
NYH: So, you're prepared to be working with returning New York Habitat clients and new ones?
CR: They can be new clients. They can be clients who have rented from us in the past who have come to us and said, "Look, we wanted to buy" or "My daughter wants to buy something."
Or on the other side… in selling and purchasing, we've got owners who have said, "We've had this for four years, but actually now we're going to sell it." And in the past we haven't been able to say, "Well, why don't we do it for you?" Now we can.
NYH: So it streamlines the whole thing for our owners.
CR: Exactly.
NYH: Anything else you want our clients to understand about your experience or Henry's experience?
CR: Henry's been working at New York Habitat for about five years… and he's been keen to push this side to New York Habitat onto our website for probably four of those five years. So it gives us something to really focus on. And I think it's exciting that we can actually add something new to London, with the vacation rental side becoming a lot quieter because of the competition that we're seeing with online bookings. We've moved away from the vacation rentals really; while we still offer that, most of our rentals are for longer term. So, we're ready for something new.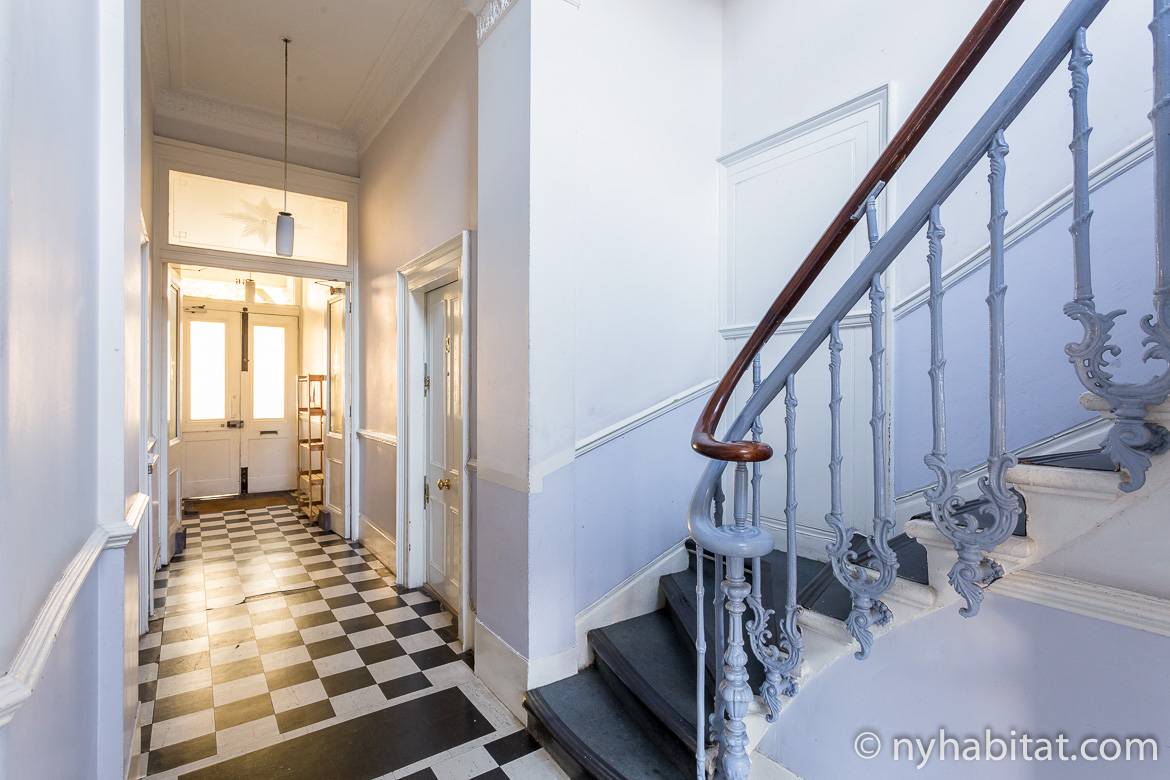 Come home to your very own place in London!
Real estate is constantly reinventing itself. With the advent of new technology for buying and selling homes, and the seemingly never-ending climb of real estate prices (especially in the London market), it can be easy to get lost in the noise when faced with the daunting but exciting task of buying or selling your home. Charlie Rearden and the entire team at New York Habitat are eager to be able to offer our experience, advice and assistance during the exciting stage of buying or selling property. We hope that, when the time comes, you'll trust us to guide you through the London real estate market and find the home, townhouse or flat of your dreams, and we can't wait to see the day that the keys are in your hands!