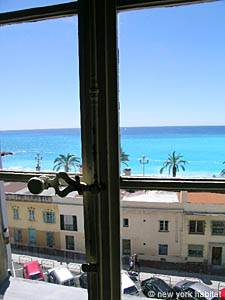 Nice is, well … nice. And this is why we have chosen the French Riviera city as one of the top destinations in the area. As we continue our explorations of our favorite towns in the South of France, we reach Nice, a seaside city located in the eastern French Riviera close to the Italian border and Monaco.
The city of Nice has been a major tourist center for centuries. Royalty and commoners alike are attracted to the Mediterranean coastline and climate. The summers tend to get very hot. However, the cool sea breeze off the Mediterranean helps to make the days pleasant. Snow is rare in Nice and is recognized as a special event by its inhabitants.
Due to its busy port, Nice has been influenced culturally by countries all over the world. Spanish, Italian, Portuguese, Asian and African immigrants have all left their mark on the Nice lifestyle.
Besides the beaches, shops, and restaurants, another great attraction to check out in Nice is Le Chateau. The castle originally overlooking the city was removed in 1706. However, the area today is great for walks in the shade, a waterfall, grassy parks, and great views of the city and the Mediterranean.
New York Habitat has some standout apartments and villas available in Nice:
Next week, New York Habitat breaks into the top three. Check in again to find out what we think is the #3 top town in the South of France.
Also, if you missed the #5 top town in the South of France, check out the entry from last week: Top Towns to visit in the South of France: #5 Saint-Rémy-de-Provence.