The Festival d'Automne is as familiar to Paris in the fall as colorful foliage and cooling temperatures. Created in 1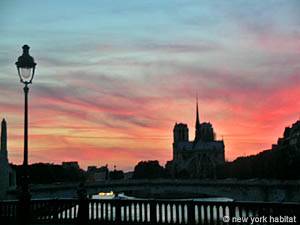 972 by Georges Pompidou's cultural minister, the festival is celebrated for its avant-garde exhibitors and its representation of non-western cultures. New York Habitat has many Paris accommodations that are perfect for sharing time between your Paris apartment and myriad Paris venues.
The Autumn Festival is not limited to one event or even singular series of events. The festival is stretched over four months, performed in a variety of venues and divided into six broad categories: visual arts, theater, dance, cinema, music and other (lectures, readings, and the like). A full program is available at the Festival d'Automne website.
With performances taking place all over the city of lights visitors have a bevy of choices when selecting where to stay in Paris. We suggest, of course, staying in the center of the city for the festival. Some of our favorite choices include:
What performances are you looking forward to at this year's Autumn Festival? Comment below.
If you are renting an apartment in Paris this fall or winter for the Festival d'Automne check out these other events as well: