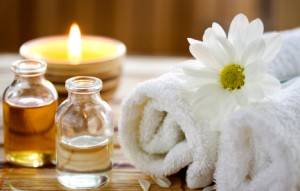 New York City can be a tough place. All the things we love about New York–the crowds, sounds and smells–can sometimes be the same things that wear down the residents and travelers filling the streets. Visiting New York is a joy, adventure and a challenge, and every once in a while the challenge of it all requires that we take some intimate time for ourselves. Seasoned New Yorkers know this all too well, that's why the city is dotted with world-class spas of all shapes, sizes and specialties.
While a thorough massage or skin treatment can cost quite a bit in Manhattan, hundreds of locations throughout the city offer special rates and treatments for one week this spring. The birth of a new season is the perfect time to wake up in a New York apartment rental, rub out winter kinks with a lengthy massage and step out into the city that never sleeps with a rejuvenated body and spirit.
The national Spa Week event is in its tenth year and will be taking place from April 13-19 here in the Big Apple. Participating spas throughout the city will be offering $50 full service spa treatments. Spas are offering more than just 15 minute back rubs, participating sites will present some of their most luxurious treatments to eager guests. In some cases customers could end up saving hundreds of dollars on treatments they would never dream of having done otherwise. For a full list of participating spas visit the Spa Week website.
Many New York Habitat accommodations in New York feel like spas themselves, with dozens of apartments featuring the comforts and decor most often found at resorts. Below are a few New York Habitat apartments available during Spa Week: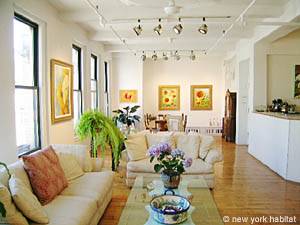 New York accommodation: 1-bedroom loft in Midtown West (NY-8169) photo
-This studio rental apartment in Midtown West-Clinton (NY-14100) features parquet floors and trendy art work, a charming place to stay in the epicenter of the Big Apple. The apartment's courtyard will be totally satisfying during some warm afternoons.
-This 1-bedroom loft vacation rental in Midtown West-Chelsea (NY-8169) is an absolute must-see. At a robust 3,000 square feet, the open space can sleep 4 guests quite comfortably.
Let us know about your favorite Spas in New York below.