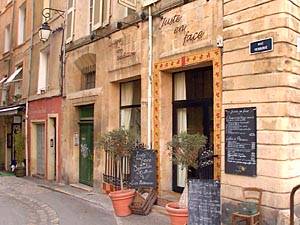 Aix-en-Provence photo
Summer in Provence and live musical performances are two extremely attractive propositions in their own right. Together, they become a winning combination that can actually be enjoyed at Aix-en-Provence popular event,the world-famous Festival of the Lyrical Art, taking place every July.
You'd better start planning now though, because this year promises to be an exceptional one with, among other temptations, a brand new production of Mozart's masterpiece, Don Giovanni, the same opera that helped make the festival a true success in 1949, in its second year of existence.
Even if you are not particularly sensitive to the lyrical arts, you cannot go wrong by staying in Provence's former capital, Aix-en-Provence. Whether you prefer the tiny streets and dignified squares of the Old Quarter or the attractive townhouses and tree-lined avenues of the 17th and 18th century district of Villeneuve, we have the right accommodation in Aix-en-Provence for you:
If you're coming with a large group of friends or family, our 4-bedroom vacation rental in Aix en Provence (PR-919) and its private garden, just 50 meters from the city center, is what you need.
Going on your own for a long-delayed rest or with a special someone for quality time together, you cannot beat our studio apartment in Aix en Provence (PR-370) downtown, right next to city hall.
Whatever kind of company you're keeping, there will be activities for everyone. Exploring Aix's picturesque streets will immediately transport you back in time (all the way back to the Roman Empire in fact!) and one wonderful way to do it is to grab a map and go on… your own fountain tour! There are no fewer than 23 fountains proudly standing throughout the whole city, and leisurely strolling from one to another is likely to keep you busy all day, enthralled by the wide-ranging diversity and overall graciousness of these ubiquitous witnesses of times past.
Sooner or later, you will end up on majestic Cours Mirabeau, which boasts two remarkable fountains of its own, where you can cool off while walking under the shades of its giant trees or while enjoying a well-deserved drink in one of the lively cafés on the northern side. And do not forget to sample Aix's almond-based signature treat, the calisson, for that extra sugar boost!
You can of course also decide to try your hand at centuries-old provençal cuisine by picking up fresh produce at the colorful Aix Market, which takes over the town's old squares on Tuesday, Thursday and Saturday mornings. Since  our rentals feature fully equipped kitchens, you can easily work on your cooking skills with the perfect ingredients. It does not get more authentic than that!
It is almost impossible, of course, to think of Aix-en-Provence without evoking Cézanne. If you are the slightest interested in the master's oeuvre, you will be able to check out his studio and its romantic garden, to have a quick look at his childhood home at 55 Cours Mirabeau, which has since become a shop, and, last but by no means least, to marvel at the impressive object of his obsession, the soaring Sainte Victoire mountain, which he painted no fewer than 60 times.
Been there and done that? Why don't you share your impressions of Aix-en-Provence with us in our comment section? And for more tips about Provence, keep browsing our blog section.