Every year the same challenge stubbornly comes up: Looking for a way to start the New Year that will be different from the previous year and a little more memorable too. Well, search no more because New York Habitat has just found the right combination of beauty and sunshine while getting back in shape in one fell swoop!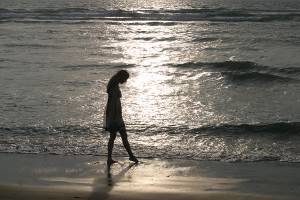 A walk along the Blue Coast of France
Few places are as picturesque as the
Blue Coast between Marseille and Carry-Le-Rouet
, and this little paradise will be all yours from
December 29, 2011 to January 1, 2012
if you decide to sign up for the
4-day hike
organized by the Arcanson company, which will take care of all the arrangements. Between sky and sea, you will enjoy the famous calanques, typical fishing villages, all-round unique landscapes, a guided tour of Martigues, also known as "the little green Venice", a side escapade to the Frioul Islands and, for the brave souls, an opportunity for a no doubt refreshing dip in the Mediterranean!
Before and after this memorable adventure, you can explore the rest of this fabulous area. Whether you like exciting urban centers like Marseille, with its ancient past and modern vibes, or prefer to bond with nature further up or down the coast or in the surrounding countryside, you will not have a dull moment. The climate is mild, the food is tasty and the scenery unforgettable, so do not wait another moment to start planning.
When it comes to accommodations, New York Habitat has a wide range of fully furnished accommodations in the South of France for you according to the size of your party, your ideal location and your budget.
In downtown Marseille, we have a charmingly modern 2-bedroom vacaction rental Marseille Center – PS 824 in a 1930 building that can accommodate up to 5 people. From this perfect spot, you can easily go check out the historic Palais Longchamp, which is home to the natural history museum and the fine arts museum, and its beautiful public garden.
If you need a smaller space, our funky studio apartment in Marseille Center – PR 1033 is a quiet little nest with great views and all the amenities outside the front door. There is even a washing machine in the closet for added convenience!
On the other hand, if you would rather stay in a more secluded abode, our adorable bed-and-breakfast accommodation in Carry Le Rouet – PR 374 is just what you need. Perched on top of the village, the villa has two bedrooms, each with their private bathroom. The beach is only 10-minute walk away, but you may find it hard to leave the attractive terrace and garden!
If you decide to celebrate the New Year with a large group of friends, our 4-Bedroom villa apartment rental in Marseille, Provence (PR-1190) will welcome you with its fully equipped kitchen, working fireplace, large terrace, tranquil garden and majestic pool. You will be 30 minutes from the center of Marseille, located in a residential area, allowing you access to golf courses and tennis courts less than a kilometer away.
Ready to pack yet? Have you ever had a fun adventure in France on New Year's Eve? If you have, would care to you share it below?